Ski and Snowboard Club plans to hit Utah?s slopes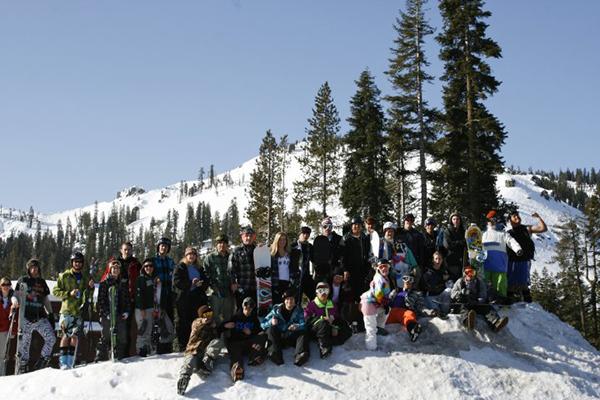 Every Thursday night, the Sacramento State powder junkies gather in the Hinde Auditorium. Their numbers have recently exceeded 200. And this winter break they will pack a bus full of nothing but themselves and their most precious equipment and make their way to Park City, Utah to get their fix.
They are the Sac State Ski and Snowboard Club, and from Sunday through Jan. 14, they will be tearing up the slopes of Park City, Utah.
"It includes a bus ride, it includes four-day lift tickets, the Ying Yang Twins are going to be playing, there's events down there in the clubs," said club president Mike Nerby. "We're staying in a resort that is right on the mountain. You can walk out the door and you can strap on your snowboard and you're already there."
The club's annual winter trip has been long anticipated and the members said the hype surrounding it is unmistakable.
"It's going to be awesome," said club member Eric Viglienzone. "It's basically a six-day party – I can't wait."
Viglienzone has been skiing since he was four and he has been snow boarding for six years. But his level of experience is only one drop in the deep-water that makes up the Ski and Snowboard Club.
"If you don't even know what a snowboard is, we'd love to have you come in and we would love to teach you all about it – as long as you're willing to get involved and have a good time, which I don't think anyone could really complain about," said former club president Alex Espinosa. "I guess the only real complaint that anyone could have is that the snow is too cold for you."
The club and its members are proud to say that it is a social gathering. They have members of all levels and they are always excited to help interested members learn.
"I think one misconception about the club is that you need to be a good skier or snowboarder or go up (to the slopes) a lot to be involved," Espinosa said. "That is the farthest thing from the truth. Whether you do double backflips or you've never made a snowman before we want you in our club to be in there and get involved and have fun. The secret to being a member in our club is just getting involved with everything. If that happens you'll meet everyone, you're going to have great times, you're going to find yourself skiing and snowboarding a lot more and you're going to get the most out of it."
Even the club itself has made friends. The Water Ski and Wakeboard team has ties to the Ski and Snowboard Club. And when one sport is in season, members of each club never shy away from broadening their horizons.
"Lets face it, when the water is too cold in Folsom Lake you want to go snow boarding," Espinosa said. "When the snow has melted, you want to go to the Delta to do some wakeboarding."
The club meets every Thursday from 7 to 9 p.m., but the experience rarely ends when the meeting does. Events like "80s Skate Night and discount night for members at Ground Zero begin after the meetings.
The club has even expanded recently. The newly founded Ski and Snowboard team was actually the brain child of Espinosa.
"Another member and I set up the Snowboard and Ski Team last year for those who are a little bit more competitive and want to get a little bit more out of it," Espinosa said.
When the season strikes, and the snow begins to fall, many of the club members show their true colors by skipping the meetings and hitting the slopes early.
"Ironically, the club will almost decrease because so many people are going out there," Espinosa said. "It's like, 'I could go to the meeting tonight or I could jet up there right now and get a full night of powder in."
AJ Taylor can be reached at [email protected]