H1N1, seasonal flu vaccines available on campus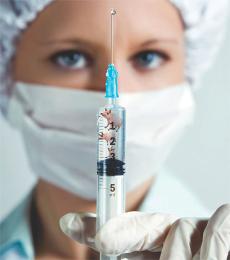 H1N1 and seasonal flu vaccines will be available from 12 to 3 p.m. today and on Tuesday at the Main Lobby of the University Union.
H1N1 vaccines are available for free for students, faculty and staff, and seasonal flu vaccines are available for $15 for faculty and staff.
Erin Velikoff, nurse practitioner at the StudentHealth Center, said that because they received the H1N1 vaccines late last semester, they did not have enough time to administer all of the 6,000 H1N1 vaccines, which were supposed to arrive in October.
"We got them (H1N1 vaccines) a few days before the winter break,"Velikoff said. She said they decided to wait until the spring semester to administer the remaining H1N1 vaccines.
Last semester, roughly 1,300 students, faculty and staff were vaccinated with the H1N1 vaccine, Velikoff said. There are more than 4,000 H1N1 vaccines that are yet to be administered.
Velikoff said the H1N1 vaccines were delayed last semester because the manufacturer failed to predict the length of time it would take to grow the vaccines.
She said the health center is encouraging students, faculty and staff to get both the H1N1 and seasonal flu vaccines.
Kristine Guerra can be reached at [email protected]