Justin Timberlake rocks Arco Arena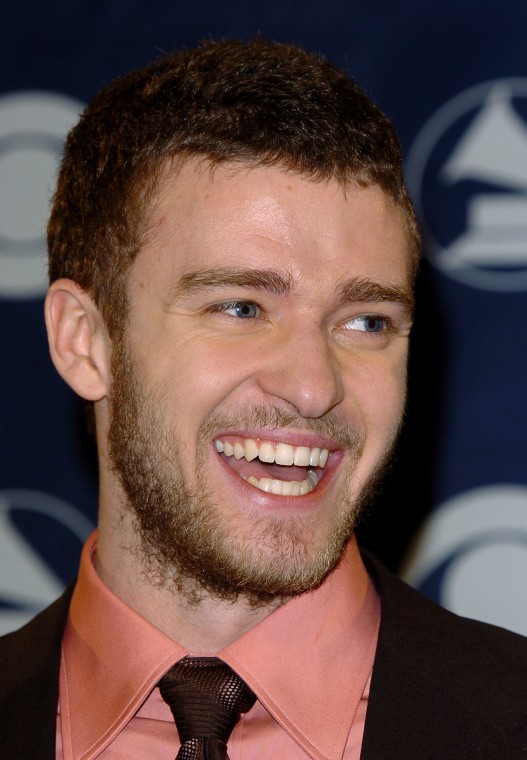 Abaca Press
September 28, 2007
Scheduled start time for the Justin Timberlake concert: 7:30 p.m. Fans waited anxiously just to hear his voice. At 8:30 p.m. concert-goers became restless and weary, and started saying things like "Did you read the tickets right – are you sure it was 7:30?" and "Is he coming?" At 9 p.m. he finally showed up!
Amidst the screaming and euphoria, you could almost hear everyone's hearts drop once Timberlake took the stage. The crowd had so much energy and excitement throughout his entire show it was hard to keep up; the ambiance at Arco Arena was truly one of a kind on Tuesday night.
Fans had expected to see him on Sept. 10, the day after the MTV music video awards, but he canceled and rescheduled for Tuesday, sparking some controversy over why he canceled. Apparently he was worth the wait, because the place was nearly packed.
The crowd, as expected, was almost all women. The internationally-known pop star has a huge following that showed up to the concert. Women of all ages and races, mothers with their adolescent daughters, some hip-hop lovers and a few couples were scattered throughout the arena. Although Timberlake has grown up and moved on from his N'Sync days, the new generation of teenyboppers was there in full force.
A handful of bubbly teenage girls running around with homemade T-shirts saying things like "J.T. I love you" and "Future Mrs. Timberlake" screamed for his attention. There were also college-aged women as well as much older women in skimpy dresses and heels like they were going backstage to see Timberlake himself.
"I was a little surprised how girls came so dressed up to the concert," said Hebe Mares, a Sacramento State student and organizational communications studies major who attended the concert. "It also was shocking to see all the young people. They were either younger than I expected or way overdone."
Justin played a combination of his older hits and some of his newer, edgier songs. I'm not a die hard Timberlake fan, but I still recognized almost every song he played. The set list included "Love stoned/I think she knows," "Summer Love" and "What goes around comes around" from the album "Future Sex/Love Sounds." "Rock your body" and "Cry me a river" from "Justified" were also included.
I didn't really know what to expect going into a Timberlake concert, but his performance and the quality of the show were very impressive. The work done with the lights and stage props was creative and only intensified his singing and dancing talents.
"People are psyched that he came back. He seems to be a good dude," said Matt Moylan who attended the concert with his wife. "It was a great show…he does his best to involve the crowd."
Timberlake's new indie yet classy style works well with his newly renovated image. You can tell that he loves to perform and is a natural entertainer who interacts a lot with the crowd, but did he open up too much to his audience?
In the middle of the concert he made an apology for canceling his Sept. 10 show and admitted to being hungover.
"For him to say he was hungover, I thought was kind of rude, but I don't think people really cared about it," Mares said.
On the other hand, he did show plenty of love to Sacramento when he said, "This is one of the best concerts I've ever had." He also praised the audience for being so supportive throughout the show. Love him or hate him for his brash comments, the pretty boy turned partying pop icon, put on a good show.