Women's tennis team falls 4-3 to Nevada for sixth-straight loss
The Sacramento State women's tennis team lost its sixth-straight match Sunday as the team could not overcome a doubles sweep and fell 4-3 to Nevada at the Sac State tennis courts.
Following a loss to defending national champion Stanford Feb. 8, Sac State (1-6) returned home to face an aggressive Nevada (2-1) team fresh off a 6-1 win over Santa Clara Saturday. The Wolf Pack showed no signs of fatigue, claiming all three doubles matches.
"We had a really good start at the beginning of the doubles and I think that made the difference," Nevada coach Guillaume Tonelli said. "If you win the doubles, you only have to win three out of the six. Trying to get four out of six (singles matches) and knowing they're going to be battles — that's a lot tougher mentally."
After senior Andie Mouzes and redshirt freshman Carolina Chernyetsky were handed a 6-0 loss at the No. 2 spot by Nevada junior Claudia Herrero and freshman Carlijin Ketting — who were ranked 55th nationwide in January — sophomore Sofia Wicker and freshman Sofia Gulnova lost 6-2 to juniors Blaga Delic and Milena Achlamov in No. 3 doubles play. Sac State junior Ana Loaiza Esquivias and freshman Karina Vyrlan nearly pulled off a comeback but fell short 7-6 to senior Sheila Morales and sophomore Adriana Gergelyova to seal the Wolf Pack's doubles sweep.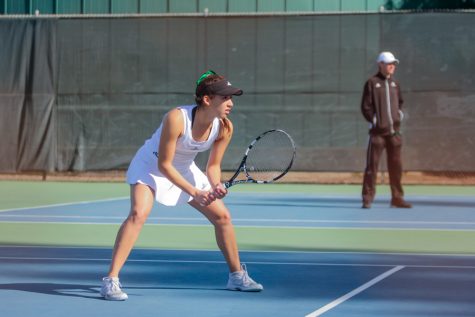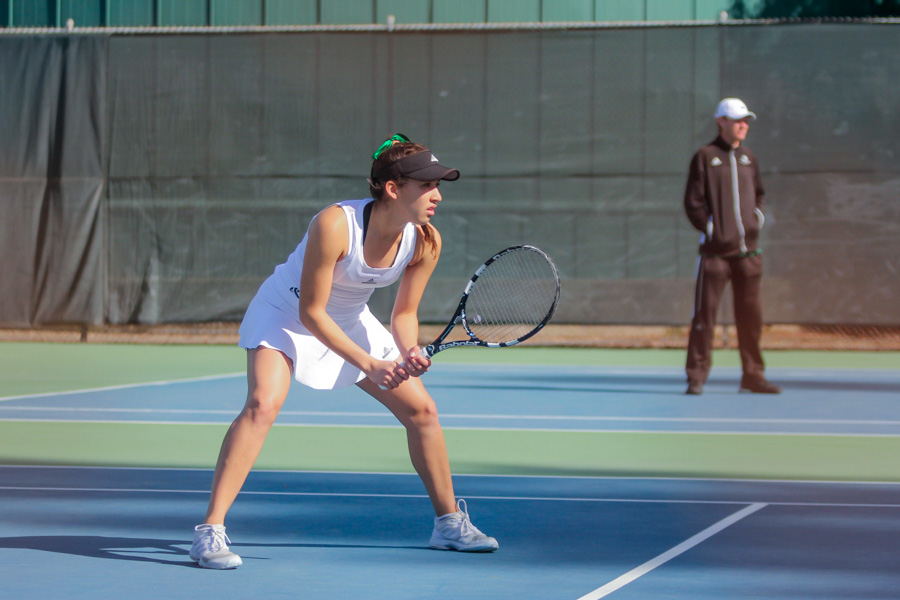 The Hornets split singles competition with three wins, but landed just shy of victory on its home court. Nevada dealt Sac State its first two singles losses in No. 3 and No. 4, where Gergelyova beat Mouzes 6-2, 6-4, and Delic defeated Wicker 6-4, 6-3.
In No. 2 play, Vyrlan topped Morales — who was ranked 73rd in the country in singles at the start of spring season — 6-4, 6-4.
The Wolf Pack secured the match victory after Chernyetsky came up short against Ketting in No. 5, 7-6 (7-5), 6-3. However, the Hornets would go on to claim the final two singles matches of the day, including the No. 6 spot, which Gulnova muscled 7-6 (7-2), 7-3 after falling behind 3-0 early in the second set.
Loaiza secured the final match of the day, outlasting nationally ranked Herrero (67th) in a super tiebreaker. Loaiza — who is now 4-1 in No. 1 singles play this season — won the match 7-6 (7-4), 4-6, 1-0 (16-14).
Up next, Sac State will host a doubleheader on Feb. 18, facing Northern Arizona at 9 a.m. and Southern Utah at 2 p.m. at the Sac State tennis courts.
"I knew going into the season that the first quarter of the season's going to be the toughest one, (but) I think the win will come," Sac State coach Clarisse Baca said. "Next week we have a doubleheader, and I think we'll win those ones for sure."