Top 5 stories of the year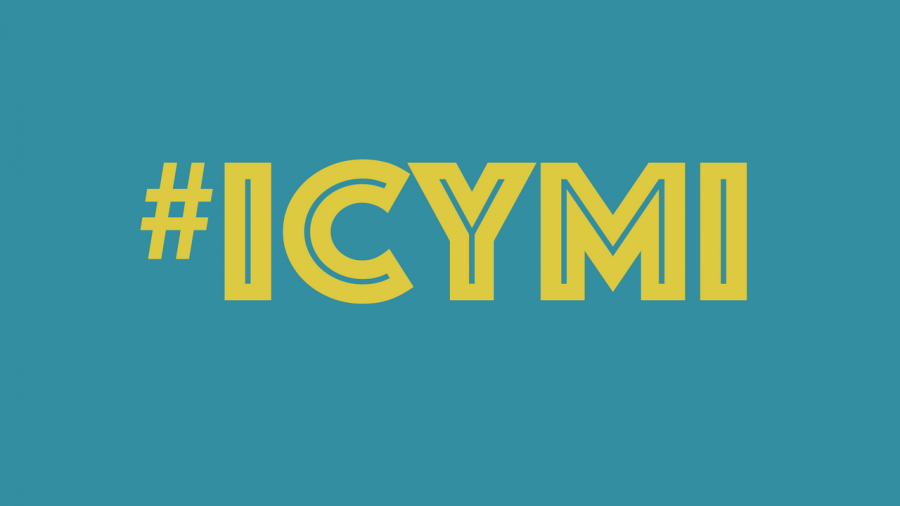 By Kameron Schmid and John Ferrannini
As the 2016-17 academic year comes to a close, we looked at our online analytics to find out what stories our readers were most interested in this year.
It has been a turbulent time on America's college campuses — Sacramento State being no exception.
Donald Trump's election to the United States presidency in November led to an explosion of protest among activist groups that were already thick on the ground both on- and off-campus.
Sac State saw numerous protests against Trump policies and proposals, from his call to build a wall along the U.S.-Mexico border to a travel ban that was later ruled unconstitutional in federal courts.
But some stories did not have such a national angle. Our top story was about Sac State student Isaiah Alexander, the vice president of the Black Student Union, who died last month from cancer.
Rounding out the top five was our semester-long reporting on lead contamination in Sac State's drinking water, a debate between two professors who fiercely disagreed on the role of defense attorneys in the criminal justice system, and our editorial challenging the school's initial decision to move The State Hornet to Folsom Hall.
Check out those stories below: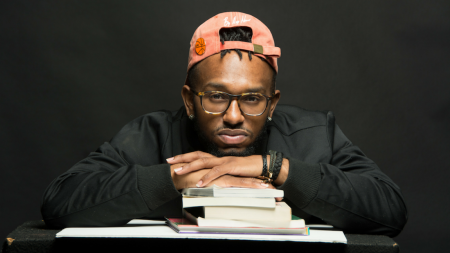 When The State Hornet first profiled Isaiah Alexander in the fall semester of 2016, he was 26 years old, and had already been told he was dying due to stage four renal medullary carcinoma, a rare form of cancer that attacks the kidneys.
Alexander described what it was like to learn he was dying.
"For three of four days, I couldn't see my life. All my vision was just gone … I couldn't create a vision. I couldn't see myself in two years." Alexander said.
As complications from his illness began to build up, like a lung problem that led to Alexander using a hoverboard instead of walking, the vice president of the Black Student Union and aspiring fashion entrepreneur continued to attend college and lead a social life.
"I could choose to let this put me in a depressive state and make me think my life is over," Alexander said. "But that's boring. That ain't no fun. I'm not trying to mope around, I'm trying to live."
Alexander's condition worsened as the spring 2017 semester began. He died April 29 at the age of 27.
An outpouring of remorse and remembrance for Alexander could be seen online at the time of his death. The BSU held a special meeting May 3, where grieving friends shared stories of his time at Sacramento State.
BSU president Christine Hunter lead a prayer.
"Our hearts are so heavy right now," Hunter said. "May we never forget who 'Saiah was, who he is, who he always will be. All the light and all the love that he constantly poured into our lives … whether you knew him for a minute or for years — he was family."
---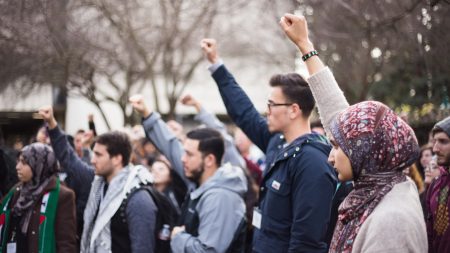 Donald Trump's election on Nov. 8, once considered improbable even by many of his own supporters, has led to protests and confrontations between students in the ensuing months, both on- and off-campus.
A Feb. 2 protest against Trump's travel ban drew hundreds of students and a contingent of counter-protesters from the College Republicans, which heightened already tense emotions. The counter-protesters stood in front of oncoming marchers, and a black Republican was accosted with a racial epithet.
Meanwhile, students residing in the U.S. without legal permission were left with questions about how their lives would be affected by the new administration.
---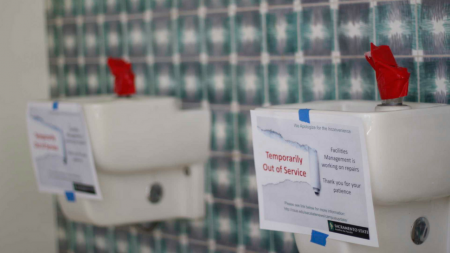 In January, it was announced that out of 449 drinking water sources on campus tested by a research group made up of professors and students, nearly 20 percent had levels of lead contamination in excess of the FDA's bottled water standard, 5 parts per billion, and around five percent were in excess of the EPA's action limit, 15 ppb.
Those sources were shut off out of an "abundance of caution," according to a school official. The university then admitted that more sources had not been tested and did not release any information about the untested sources until recently, once a new test was completed.
---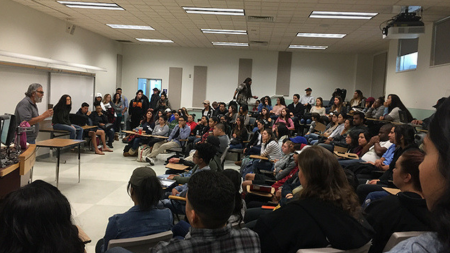 After hearing in October that criminal justice professor Jimmy Martinez had reportedly disparaged the role of defense attorneys and alluded to her, professor Julie Mumma, a defense attorney herself, took her class to Martinez' class and challenged him to a debate.
On the morning of Oct. 26, Martinez' class was standing room only, with a crowd of students spilling over into the hallway.
Martinez thought the exercise was "theatrical." Mumma said that she wanted to defend students who had come to her upset over Martinez' claim that defense attorneys are often a hindrance to justice being served.
---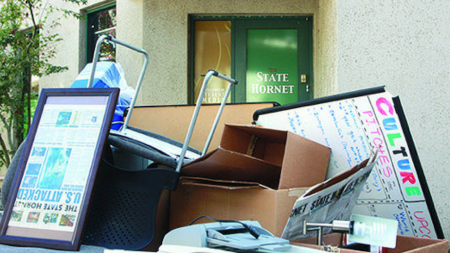 The State Hornet's newsroom, like many other campus operations and facilities, had to vacate the University Union in January due to construction there.
However, the school's initial plan was to move The State Hornet to far-flung Folsom Hall for 18-24 months — a location far more distant than where any other university function was being relocated.
After several editorials and a letter-writing campaign by State Hornet alumni and others who are working professionally in media, State Hornet editors met with Sac State President Robert Nelsen and were able to keep the newsroom on campus. Our location for the foreseeable future is Del Norte Hall 1006.