The hunt for decent dining at Sac State – Part 2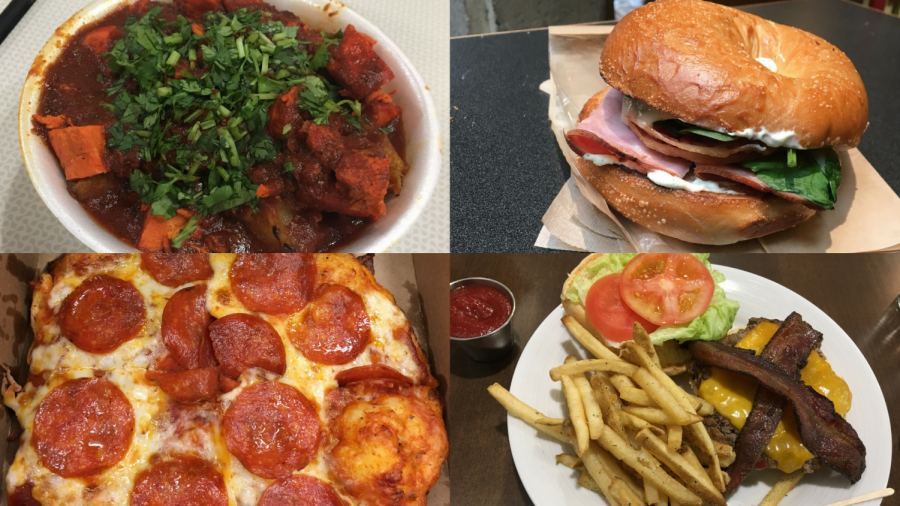 (Go to StateHornet.com/TheFoodIssue for more food-related stories)
Like most students who have to make it to classes every day, I don't have time to cook and pack my own lunch. I usually stay on campus 10 hours a day. As a result, I am limited to the on-campus dining options for my breakfast, lunch and dinner. I usually stick to Baja Fresh, Round Table and Panda Express, but constantly eating the same food gets tiresome. So, I decided to step out of my comfort zone by trying new foods at some of the other restaurants available at Sacramento State.
RELATED: The hunt for decent dining at Sac State — Part 1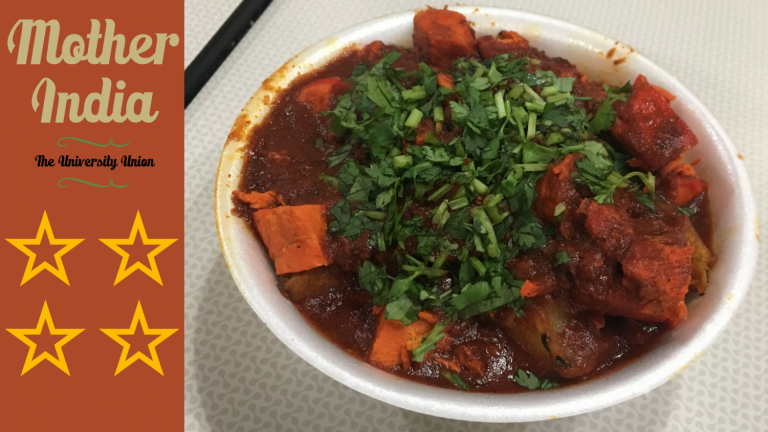 I truly thought my taste buds were strong enough to handle anything spicy, but the Chicken Vindaloo here proved me wrong. The bowl came with yellow rice layered with chopped potatoes and topped off with red chicken covered in a generous helping of Vindaloo sauce and cilantro.
Chicken, rice and everything spice — it was two seconds into my first bite that my mouth started to burn from the spiciness of the dish. I was feeling burned out after getting off work, but my mood immediately changed from being droopy-eyed tired to being wide awake. I found that mixing the rice with the chicken made the taste less spicy. The once lightly browned potatoes were smothered in the red Vindaloo sauce, and I could no longer tell the difference from it and the red chicken.
Overall, I enjoyed the food, and the experience was breathtaking, especially since it was my first time eating Indian food. I would try this restaurant again and definitely recommend it to spicy-food lovers.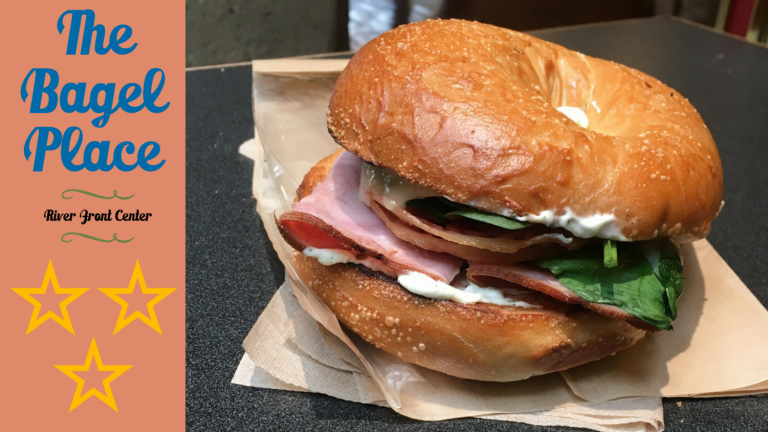 I never had a bagel sandwich before and was curious to finally try one. I chose the "build your own" option, which offered my choice of bagel, shmear, proteins, cheese and toppings. For my creation, I had a plain bagel with pesto shmear filled with ham, spinach, bacon and swiss cheese.
For starters, the pesto shmear didn't taste like pesto at all. It disappointed me because it tasted more like plain ol' cream cheese without even a hint of pesto. Furthermore, the excess shmear made the sandwich very slippery and hard to eat. It spilled all over my hands when I bit into the sandwich, making for a messy meal.
However, because the sandwich was warmed inside the toaster, it made the purchase worthwhile. The delicious ham combined with spinach, and the melted swiss cheese, replaced my feelings about the pesto because it truly felt like a breakfast meal. The toasty warmth of it made me want to stay home under a warm blanket with my coffee next to me. The bacon was so warm and crispy that my taste buds were drooling for more. I was in bagel sandwich heaven.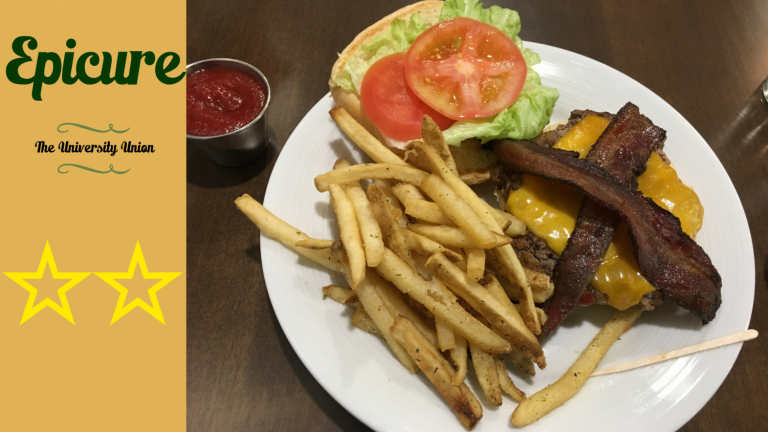 My experience at Epicure was an epic fail. I really wanted to like the food, especially since the restaurant is perceived as a finer dining option. Upon arriving, I was greeted by a friendly host who ushered me into a charming dining room. The menu included costly meals like fish tacos, toasted farro tabouli and smoked turkey banh mi.
I decided to try the bacon cheddar burger, as a friend of mine said it was amazing. The patty itself was OK, but because of the burger's name, I was expecting sizzling-hot, crispy bacon with melted cheese falling from the meat. Instead, the bacon was cold and burnt, leaving me disappointed. My craving for the burger was destroyed, because when I took my first bite, the bacon was chewy, making it difficult to eat.
Epicure's food was subpar, did not reach my expectations and was a waste of $12. The french fries were probably the only thing I enjoyed about the meal. They were sliced thinly and seasoned with salt and pepper, which, surprisingly, is a great combination for fries.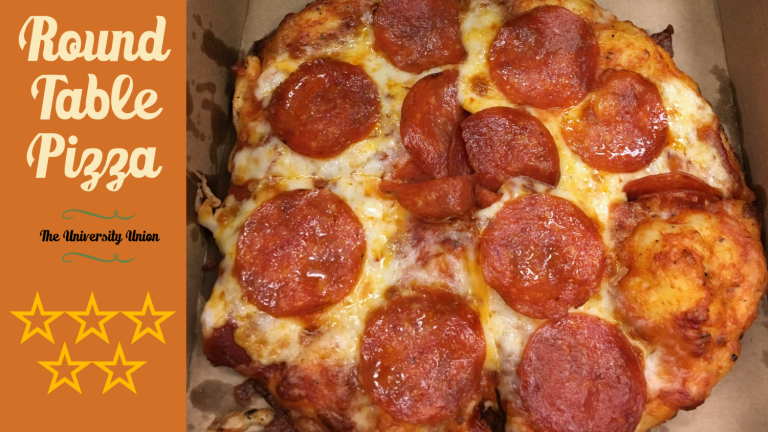 Round Table Pizza — aka the reigning champion of our first bracket-styled tournament Munch Madness — has the best food on campus, which is why I come back here two to three times a week. Every time, the food is always fresh. I was not dissatisfied with the quality of the food. When I was eating their personal pepperoni pizza, I could taste the sizzling pop of freshness.
The pepperoni was evenly spread throughout the individual slices, which made the pizza more enjoyable. As I lifted my first slice out of the box, the cheese stretched, portraying itself as stringy and eye-catching. It was beautiful.
Although the grease that runs through the box does not bother me, others may find it fattening and gross. Also, Round Table offers two lunch meal deals, which include different options for personal pizzas, salads and breadsticks with a beverage of your choice. If a person does not take advantage of the deals offered during specified times, the personal pizza is a bit pricey. However, the quality of the pizza is worth it; cheesy and delicious.