Students need to get involved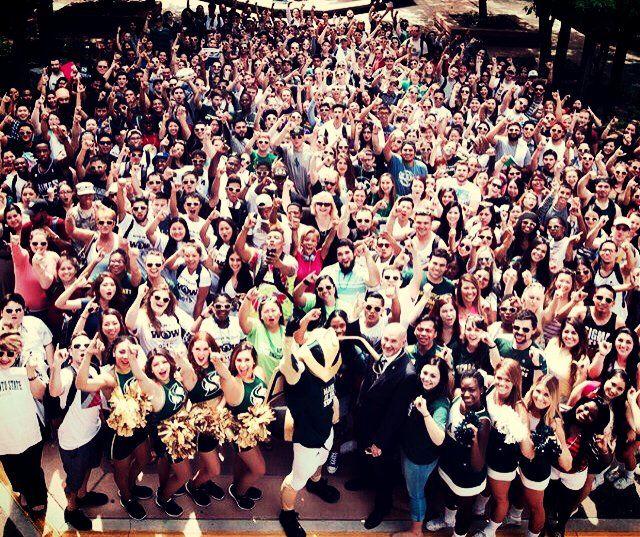 "If you follow the classical pattern, you are understanding the routine, the tradition, the shadow — you are not understanding yourself." – Bruce Lee
College is about finding yourself, building your ideal future and making lifetime friends.
Only, attending classes everyday for nine weeks becomes tedious. Many students are satisfied with their daily routine, but they are unaware of the opportunities they may be missing. Nothing is fun about routine unless routine is what you love.
Sacramento State is abundant in opportunities. Students are offered a variety of activities varying from, but not limited to, student organizations, intramural sports and even campus-wide events. Most don't cost a dime, just motivation.
Imagine being an undeclared major and you have no idea what you want to spend your life doing. Exploring the school community would be the perfect start. For example, reading stories written by The State Hornet writers can spark your interest to write for it, which could possibly kick start a future career in journalism.
Or think about watching a Hornet's basketball game and reminiscing about the day you were the big shot starting point guard on your high school team. Well, you can join an intramural basketball team at the WELL and school your peers.
Getting involved is also useful for networking and making friends. Every one of us needs companionship, and your cats don't count. There are always posters or advertisements about different events. Find one and attend. Attending campus events, most times there will be people there who share the same interests as you. Make a couple of friends because you never know when you may need one.
Taking advantage of the opportunities Sac State has to offer could potentially change your path. When you make yourself open to new possibilities, you'll realize how many things you can do and how many things you didn't know you had an interest in.
Your college experience should help you learn and grow. We aren't here to solely get a piece of paper. Be the nest.