Dating on a budget can be fun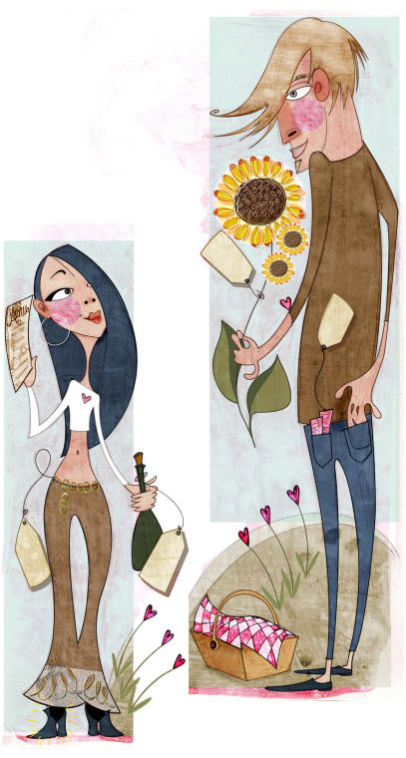 The cost of textbooks, tuition and food can drain money from your wallet, making extracurricular activities hard to do. Being in a relationship can especially mean spending more money because you want the best for your partner and your experiences together.
This can be avoiding by having a date at home. Staying in for the night is better than going out because it is less formal and you can save more money.
It is more comfortable at home than spending an evening at a fancy restaurant or crowded movie theater. It is much more enjoyable to be able to spend time with someone without the surrounding noise of people talking or slurping sodas.
At home you can cuddle on the couch with your significant other while holding hands instead of being separated by the awkward cup holder armrest in the movie theater. The floors at home are probably a lot cleaner unlike the theater's sticky ones, too.
Being indoors will also give you the option of having an awesome make-out sessions without people staring or rolling their eyes. Besides, if you're feeling frisky you can't go all out in a movie theater.
When you choose to stay at home you can get to know each other better by having a conversation in a quiet atmosphere. This eliminates talking loudly over a bartender or breaking the silence of a quiet restaurant.
As college students we should embrace the idea of saving money on dates – it can make things more interesting and creative. For example, a date will be impressed if you cook a meal for them rather than spend a ton at some fancy restaurant. This can cut the cost of a fancy restaurant's dinner in half.
Take Johnny Carino's in Natomas for example. The restaurant's website says the price of Angel Hair pasta with artichokes is $11.99. If you add shrimp, the meal is bumped up to $13.99. This is before drinks and dessert.
A Savemart advertisement offers one box of pasta for $1, fresh corn for 25 cents per cob, about two quarts of ice cream for $3 and a bottle of Turning Leaf's wine for $5. You get more food when you cook at home. There are also websites such as Supercook.com where you can list ingredients you have at home and the site generates recipes for you, cutting out going to the grocery store.
Cooking a meal shows your date that you have him or her in mind since you took the time to make something he or she likes. If you don't think you can whip up a tasty meal, wait for your date and try doing it together. It's fun because you're learning and saving money.
As for entertainment you can pick up a movie from Redbox for about $1 a night or just watch the ones you own for free. To go out for a movie it would cost $10 each, not including junk-food, according to estimates on Fandango's website.
Being on a college budget is already hard, but spending the evening at home makes it more enjoyable. Staying in allows you to be more creative. This way you can spend quality time and your wallet will thank you.