Female presence needed in the White House and more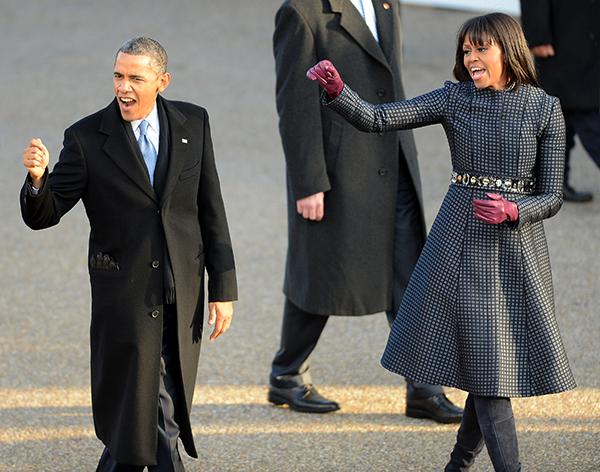 Female voters helped President Barack Obama secure a second term in the White House, but Obama's nominations to his Cabinet indicate women still do not have a place in the president's inner circle.
The Obama campaign championed women's rights; however, Obama has been handing one plum job assignment after another to white males.
Sen. John Kerry has been nominated to succeed Hillary Clinton as secretary of state, Sen. Chuck Hagel has been nominated for secretary of defense and National Security Adviser John Brennan has been asked to head the CIA. Obama's chief of staff, Jack Lew, has been nominated for secretary-treasury.
Of the members of the administration who are not staying on for a second term, women outnumber men. Among the male departures are Secretary of Defense Leon Panetta and Treasury Secretary Tim Geithner, while the female departures, apart from Clinton, include Lisa Jackson and Hilda Solis. Lisa Jackson, an African-American, served as administrator of the Environmental Protection Agency. Hilda Solis served as U.S. secretary of labor, the first Hispanic woman to hold this position.
On Friday, after speculation of who would fill Lew's seat, Obama appointed another white male, Denis McDonough, the deputy national security adviser. Both of the deputy chiefs of staffs are women, yet neither of them were considered to succeed their boss.
The New York Times has found that though Obama has done a better job at increasing gender diversity than George W. Bush, he has not surpassed Bill Clinton. According to the Times' numbers, women comprised 43 percent of both Obama and Clinton's appointments but only one-third of Bush's. According to Amanda Marcotte of Slate, if a man succeeds Solis, Obama will be back to Bush levels of hiring females to positions of power.
Obama's appointments to the top three positions of his Cabinet reflect experience in Washington, which he needs to protect his agenda. Both Kerry and Hagel are veterans of the Senate as well as the military, while Brennan has spent 25 years with the CIA.
However, when Obama gives the major jobs of the executive branch to men, it keeps in place the precedent that women cannot rise to positions of power and denies them the opportunity to gain experience in positions historically dominated by males.
It was promising to see women hold lofty positions in Obama's first term, with Hillary Clinton assuming such a high position in the Cabinet, and Susan Rice being the first African-American woman to serve as ambassador to the United Nations. It's disappointing to not see this trend carry on.
Obama seems unwilling to defend women from heavy Republican opposition, as when Rice was first brought up as a possible nominee for secretary of state back in November. Following accusations from Republicans that Rice was misleading the public after the attack on the U.S. Embassy in Benghazi, Obama let Rice withdraw her name from consideration rather than have her undergo a difficult confirmation process.
In contrast, Hagel, Obama's pick for defense secretary, does not have support from Republicans even though he is of their party. According to a poll done by The Washington Post, 35 percent of Republicans oppose Hagel's nomination, compared to 12 percent of Democrats. Nevertheless, Hagel's position looks to be secure.
President Obama responded to criticism about his male appointments by saying it is too early to see a clear picture of what diversity will look like in the White House.
"Until you've seen what my overall team looks like, it's premature to assume that somehow we're going backwards. We're not going backwards, we're going forward," said the president in a White House press conference.
Obama may fill other positions with women and minorities, but seeing as how the uppermost jobs went to white males, going forward is only tentative, not a reality.
Christine can be reached at: [email protected]