Here's what Sac State political leaders have to say about Justice Kennedy retirement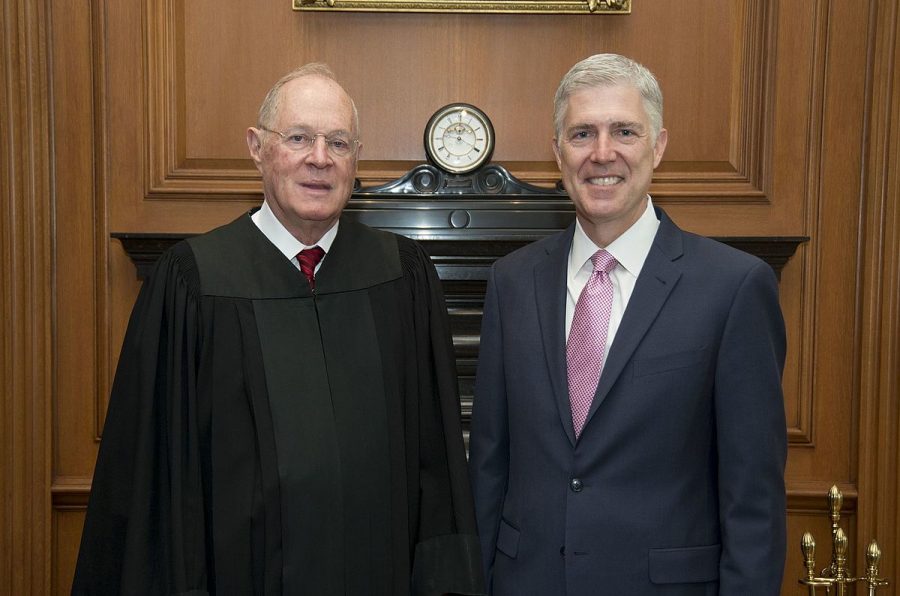 Supreme Court Justice Anthony Kennedy, 81, announced his retirement on Wednesday.
Kennedy has been a critical swing vote on the nation's highest court joining with the court's liberal judges in rulings on Obergefell v. Hodges, which ruled that marriage was a fundamental right for same-sex couples, Kennedy v. Louisiana, which ruled that the death penalty cannot be applied when the victim's life is not taken, and in Planned Parenthood v. Casey, which upheld the Roe v. Wade ruling that intimate and personal choices, such as abortions, are protected under the 14th amendment.
Kennedy's retirement offers President Donald Trump the opportunity to cement the Supreme Court's conservative swing. Kennedy's retirement comes just a day after the Supreme Court ruled in a 5-4 decision in favor of upholding Trump's ban on entrance into the United States from several Muslim majority countries that opponents argued, based on Trump's own statements, was based on anti-Muslim bias.
Kyle Shallcross, president of Sacramento State's Hornet Republicans, said Kennedy's retirement would allow for Trump to nominate a Justice with judicial restraint.
"At the end of the day an adequate Supreme Court Justice is one who is strict to their adherence to uphold the Constitution ensuring the law applies equally and thoroughly to all people within its scope of jurisdiction," said Shallcross. "I think that the Trump Administration will make an adequate decision in finding someone who would do this because they did such with Neil Gorsuch."
For Shallcross, Kennedy's replacement should be chosen based on the nominees ability to uphold and defend the constitution and applying it equally and justly to all Americans, not political parties and issues. Shallcross said if Trump's nominee meets the criteria then he sees no issue to oppose the nomination.
While Senate Majority Leader Mitch McConnell pledged that the nominee will be voted on in the fall, Democrats have already echoed McConnell's 2016 claim that the Senate shouldn't consider a nominee until after the then presidential election. Democrats are calling for hearings to be postponed until a new Senate is seated after the midterm elections.
Kevin Corona, the President of Sac State's College Democrats, said McConnell should follow his own rule and let the voters decide on filling the seat.
"I think it's only fair that we let the voters have their voices heard, especially with a senate so close, 51-49," said Corona.
California's junior senator, Kamala Harris, took to twitter to call any hearings on a nominee to be postponed.
"Given the stakes of this Supreme Court seat, which will determine the fate of fundamental constitutional rights, the American people, who will vote in less than 4 months, deserve to have their voice heard," Harris wrote. "We shouldn't vote on confirmation until they have voted at the ballot box."
The same sentiment was echoed by Senate Minority Leader Chuck Schumer on the Senate floor.
Corona believed that Kennedy's retirement would likely have an affect on how the midterm election would play out.
"I think it places a huge deal on the upcoming election and it's going to bring up a ton of issues that haven't been talked about recently that are going to be relegated again due to this opening," said Corona.
Kennedy has served on the Supreme Court for 30 years since his nomination by President Ronald Reagan in 1987 and was sworn in Feb. 18, 1988.
Despite being connected to Washington for the last 30 years, Kennedy is a Sacramento local. He was born in Sacramento and attended C.K. McClatchy High School. Even as a boy, Kennedy was no stranger to local politics due to his father's influence in the state legislature and serving as state senate page.
As a young man Kennedy met politicians such as California Governor and later Supreme Court Chief Justice Earl Warren. After attending Stanford and Harvard Universities Kennedy would take over his father's legal practice from 1963-1975.
It is unknown if Kennedy will move to Sacramento after his retirement.