REVIEW: 'Lady Bird' tells a sincere, relatable coming-of-age tale
Sacramento native Greta Gerwig's directorial debut of "Lady Bird" is perhaps the greatest coming-of-age story this year. Rather than build on the teen-angst stereotype, the film deals with every trope of the genre in a more subtle and mature way.
The titular character, Christine "Lady Bird" McPherson, is a senior at a local Catholic school. She feels stuck in Sacramento and dreams of moving to the East Coast after graduation so she doesn't have to stay in town longer than she needs to. On top of that, like most teens, she feels misunderstood and restrained by her overbearing, but ultimately loving, mother.
It seems like Gerwig used her personal experience growing up in Sacramento as inspiration for "Lady Bird." Gerwig graduated from St. Francis High School, an all-female Catholic college preparatory. The film also manages to capture the character within Sacramento itself.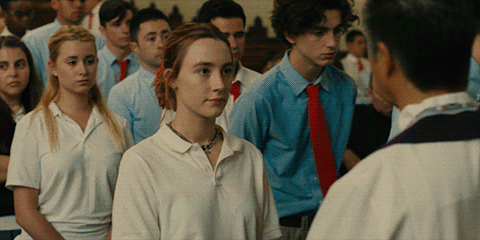 Sacramento is not quite as exciting as Los Angeles or San Francisco, and McPherson even refers to it as the "Midwest of California" which is why she desires to leave. Her statement resonated with me because, as a Sacramentan myself, it's easy to understand what it feels like to live in the humdrum of this city.
However, it's clear that, no matter how much she denies it, McPherson has a deep-seated love for the city, its people and its culture. A nun at the school says this is apparent in McPherson's attention to detail in her writing about the city.  
"Lady Bird" feels like Gerwig's love letter to her hometown by including beautiful shots of local art, the McKinley Park rose gardens and a view of the American River from the J Street bridge. If you look closely, you can even see a glimpse of Sacramento State in the film, which is set during McPherson's 2002 school year and perfectly encapsulates the early 2000s with everything from Justin Timberlake and Dave Matthews Band references, to the after-effects of 9/11.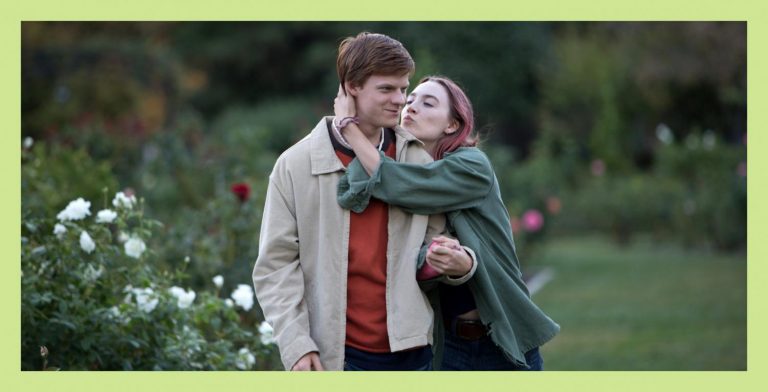 When she's not in her Catholic school uniform, McPherson sports a grungy look with washed out red hair and thrifted clothing. However, like many high school students, she struggles to fit in with the "cool girls" who, in contrast, are clad in Abercrombie & Fitch clothing and equipped with the latest flip phones. McPherson simultaneously tries to blend in with the crowd and be original, all while rebelling against her middle-class family. She wants to get away from her small-town life for something more. She also deals with first loves and heartbreak, because what good would any teen movie be without a little of that?
With a very limited opening weekend release at only four theatres, "Lady Bird" still managed to break records. According to Forbes, it maintained a record-breaking average of $93,903 per theatre, the highest for a female director. It also earned a 100% fresh rating on Rotten Tomatoes. This initial success may be an indicator of greater things when the film releases nationwide on Nov. 23.