Sac state baseball loses Causeway series to UC Davis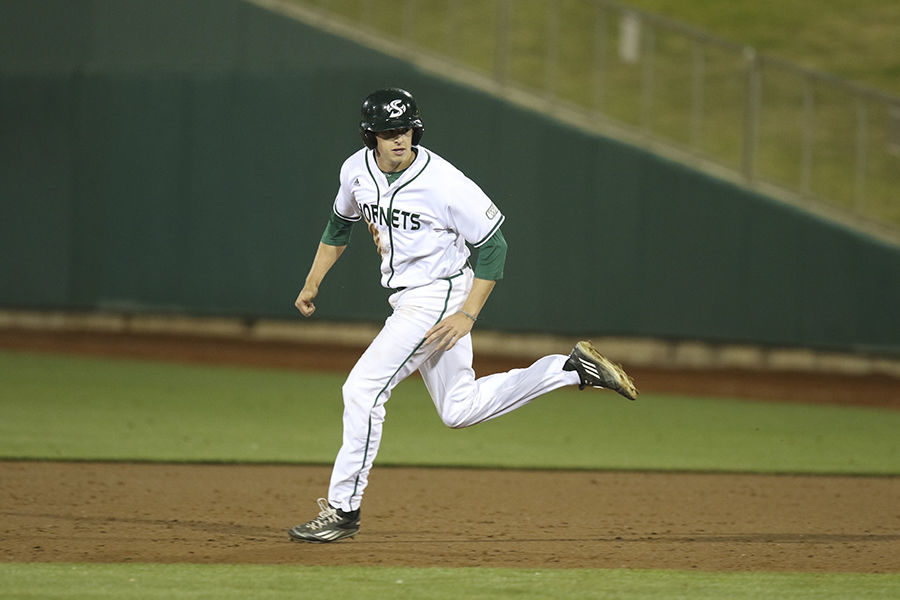 Sacramento State's baseball team lost in the second meeting with UC Davis this year 7-1, marking the first time since 2010 that UC Davis has won the series between the two rivals in a game known as the Causeway Classic.
This loss marks Sac State's seventh loss in the last eight games they have played.
"Ultimately I've got to do a better job, I'm the one recruiting these guys and helping these guys develop and it's not good enough right now," said Sac State head coach Reggie Christiansen. "We've gone backwards a little bit and it's embarrassing, the product we're putting out on the field right now."
This is also the first time UC Davis has come to Sac State and beat the Hornets at their home field since 2010. However, the Hornets still hold the bragging rights to the overall record against UC Davis 109-84.
"It was obviously a disappointing day today playing against our rival and they kicked our butt pretty good today, for two weeks in a row," Christiansen said.
Sac State starting pitcher Austin Ragsdale only threw two innings, but allowed no earned runs on just three hits with one strikeout and no walks allowed. Jonny Palsha relieved Ragsdale for two innings and gave up two earned runs to earn the loss. Palsha gave up three hits with one strikeout and no walks.
UC Davis starting pitcher Justin Mullins earned the win for the second time in two weeks against Sac State. Mullins went 5.2 innings, giving up just one earned run on seven hits with six strikeouts and no walks. Mullins only has two wins on the year and both of them are against the Hornets.
UC Davis took the lead in the bottom of the third inning 2-0 and did not trail for the rest of the game. Alex Aguiar was hit by a pitch and stole second to put a runner in scoring position. Cameron Olson singled to right field and Aguiar scored on a throwing error by Sac State right fielder; Olson also moved into scoring position due to the error. The next batter, Logan Denholm, singled to center field to score Olson for the second run of the inning.
Sac State's only run of the game came off of a solo home run to left field by Andrew McWilliam in the bottom of the third inning.
UC Davis scored three more runs in the fifth and one run in each of the seventh and eighth innings, including a solo home run by Denholm in the top of the seventh.
Sac State had eight hits in the ball game, which only came from four different players. Kody Reynolds led the Sac State offense with his 3-for-4 performance. McWilliam went 2-for-4 with a home run with the sole RBI and run scored of the game. Trent Goodrich went 2-for-4 as well and Gunner Pollman added a hit.
Sac State will get a chance to get back on track and play high-level baseball as they once were this season, as they take on Grand Canyon University this weekend. Game one of the three-game series will begin on Friday at 7 p.m. at Brazell Stadium in Phoenix, Arizona.