Men's tennis drops home regular season finale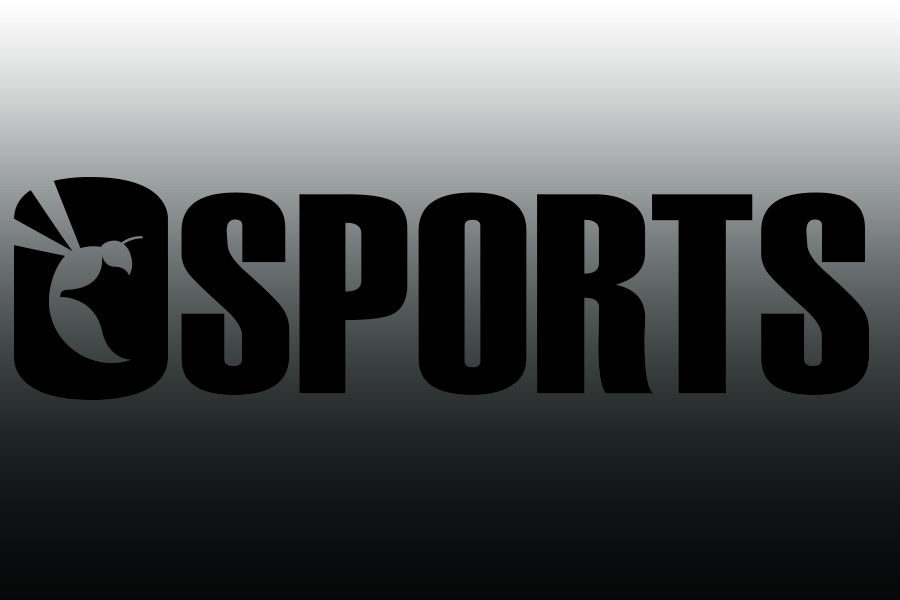 Freshman Dom Miller earned the only win for the Sacramento State men's tennis team, as the Hornets lost 6-1 to Montana at the Rio Del Oro Racquet Club on Monday.
The Hornets, who had been strong in conference all season long, have now lost two conference matches in a row. The loss to Montana, (9-13, 4-2 in the Big Sky Conference) was the men's first home conference loss of the season.
The doubles matches were tight, but Montana prevailed when Yannick Schmidl and Alexander Canellopoulos beat freshman Mikus Losbergs and sophomore Kasparas Zemaitelis 6-4 in the No. 1 spot. Then Montana took the doubles point, as Semion Branzburg and Tomasz Soltkya won against senior Joaquin Marquez and freshman Uli Vollath, 6-4 in the No. 3 doubles match.
Miller's 7-6, 6-4 win at No. 4 singles improved his record to 12-7 overall, leading all other Hornets this season.
"I was just trying to make as many shots as possible and just force him to miss. We just got unlucky and lost a couple of close matches there," Miller said. "Some people lost their matches quickly, but I mean, we were close in doubles, and we had four people battling it out at the end."
One of the factors that contributed to the loss was sophomore Chris Clayton's toe injury. His absence in the No. 5 spot forced other Hornets to move up one spot on the ladder, something assistant coach Kevin Kurtz acknowledged was problematic.
"I think Montana just came out a little hungrier and a little tougher. One of our guys is out of the lineup," Kurtz said. "It kind of changed some doubles and changed some dynamics of who our six and seven were playing. Overall, they beat us today."
Another factor in the loss was the schedule; Sac State played three matches in four days.
"It was pretty tough for all of us because we had just come off a long road trip," Miller said. "We have traveled many hours in the car over the last three days, so we were all pretty tired."
Sac State head coach Slava Konikov recognized the need to get back to top playing conditions if the team is going to win the Big Sky Conference.
"We need to practice more. We need to get out on court as much as possible before conference," Konikov said. "By the time we reach conference finals, we need to be 100 percent, 'cause at the moment we are 50-75 percent. We need to find our game and find our form."
The Hornets have two more away matches before the conference tournament, and they will be looking to gain momentum, which Kurtz said is important.
"We've got to come out stronger and tougher for our next two matches," Kurtz said. "We've got to get hungry and get ready for the conference tournament."
They will be able to get that 100 percent feeling that Konikov spoke of during their two-week break in matches. The Big Sky tournament starts on April 29, which is 20 days after their last match.
Sacramento State will look to earn a high seed in the tournament by defeating Idaho and Weber State, which is 6-0 in conference play.