Hornets look for bright spot in homecoming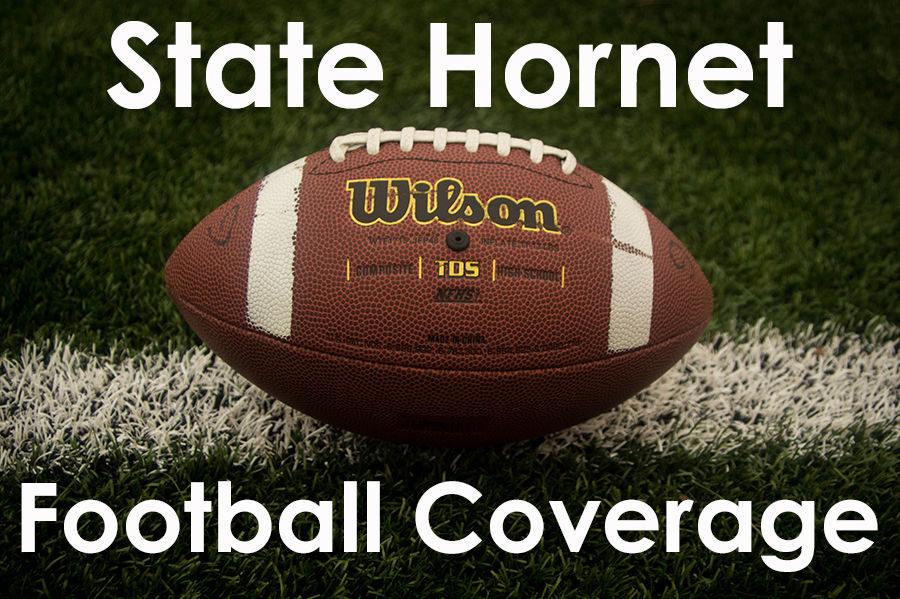 After a rough three-game road trip, the Sacramento State football team will return to Hornet Stadium for a homecoming this weekend.
The Hornets will match up against Idaho State University this Saturday, which serves as the team's homecoming game this season.
Sac State (1-6, 0-4 in Big Sky Conference) is looking for its first win in six games since defeating Eastern Oregon University 44-20 on Sept. 5.
The Hornets are also winless in Big Sky play this season.
Receiver Nnamdi Agude said this year's homecoming game is more important than years past because it's the second to last game he'll play at Hornet Stadium.
"Homecoming is always fun because the crowd is always live, but I would more say its the second to last game feeling more than just homecoming," Agude said. "Homecoming is usually in the middle of the season, but the fact that this is the second to last time I'm going to be on this field and….that's what really gets [to] me."
Opposing defenses have allowed only one touchdown to the senior this season after hauling in 10 last year.
This season, he also has 24 receptions and 321 yards.
It's the second to last home game for other seniors on the team including captain Lars Hanson, who said a win this Saturday could turn around the program's rough season.
"It's just another game," Hanson said. "We got to go out there and execute, we got to get that dub [win] and show all the alumni and all the students here at Sacramento State that we're going to have a comeback and we're going to turn this thing around and it's going to start on Saturday."
It's also the last homecoming game for senior linebacker Darnell Sankey.
"It's going to suck being the last one," Sankey said. "You just have to look forward and help our younger guys get a W."
Sankey, Hanson and Agude have all been with team since coming out of high school, and they're all looking forward to finishing the season strong.
Agude said he wants to finish the season on a four-game winning streak.
"We've lost enough," Agude said. "We had five losses last year and we already have six [this season]. It's a different feeling, but we still have opportunities in front of us. We're just taking these [games] one at a time and it starts with Idaho State and getting a W."
Last season, Sac State won its last three games to improve to 7-5, the best record the program has had since 2000.
With four games remaining in an 11-game season schedule, the Hornets can't qualify for a winning record even if they end the year victorious in those games.
All four of the Hornets remaining opponents (Idaho State, Cal Poly, Northern Arizona University and UC Davis) have a combined record of 8-18 and have one conference victory each this season.
Idaho State will enter this weekend's matchup at 2-5 overall and 1-3 in conference play. The Hornets lead the all-time series at 11-6 and have won the past eight meetings against the Bengals. Last season, Idaho State defeated Sac State 44-24 at Holt Arena in Pocatello, Idaho.
Saturday's homecoming game is slated for a 6:05 p.m. kickoff.