Students overwhelmingly vote no for student event center in record turnout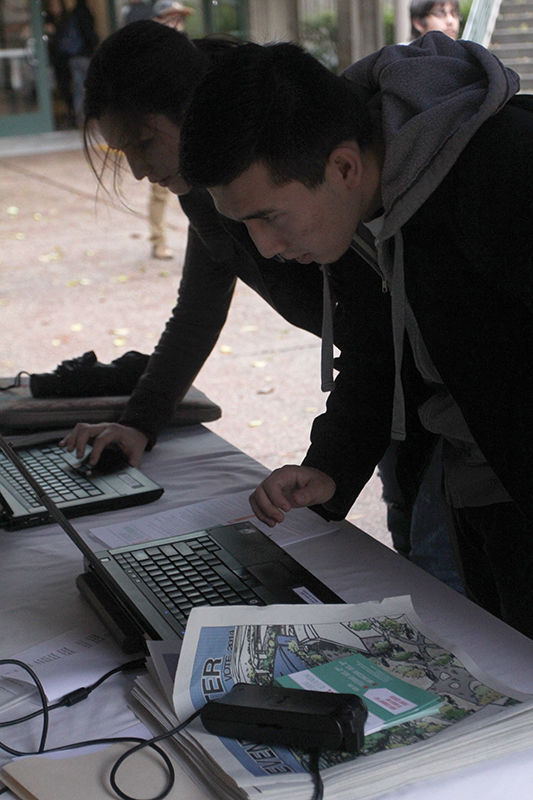 Kellie McCown
December 4, 2014
Students overwhelmingly voted against the proposed student event center and $219 per semester fee.
About 7000 students voted online between Dec. 2 and 3 for the proposed student event center, with 79.6 percent voting no.
The number of students who voted was a record turnout for the university.
"I am pleased with the number of students who voted, no matter the outcome," said Student Fee Advisory Committee designee Gina Curry. "We usually get a higher turn out anytime where is a controversial referendum, but this is a record number of students for us."
The student event center would have boasted 5000 seats to house commencement ceremonies and potential music and athletic events.
President Alexander Gonzalez did have the power to implement the new fee and begin the process to bring a student event center to Sac State in 2013, but decided that a student referendum vote was the only way to effectively hear the student voice and meet campus needs.
"The democratic process has been followed. A majority of the votes cast recommended against the fee increase for the proposed event center," said Gonzalez in a press release. "Although I could have implemented the additional student fee last spring following the completion of the Alternative Consultation Process, I wanted students to have the opportunity to vote on the issue."
While students overwhelmingly voted no for the student event center, it will stay on Sac State's master plan, according to Pam Stewart, chair of The University Foundation at Sac State in a press release.
"As we look to the future, the University Foundation stands ready to provide long-term fundraising support for student scholarships, academic programs and capital projects, including a state-of-the-art Event Center that will serve our students and strengthen the campus connection with the Sacramento region," said Stewart.
Tyler Smith, campaign director of the comm 158 class that advocated the student event center as part of a class project, said in a statement the class remains hopeful for a future student center.
"The votes have been counted and Sacramento State students have decided that now is not the time to build an arena on our campus," said Smith. "However, we remain hopeful. We believe in this campus, and this conversation will carry on."