Recipe: Pumpkin bread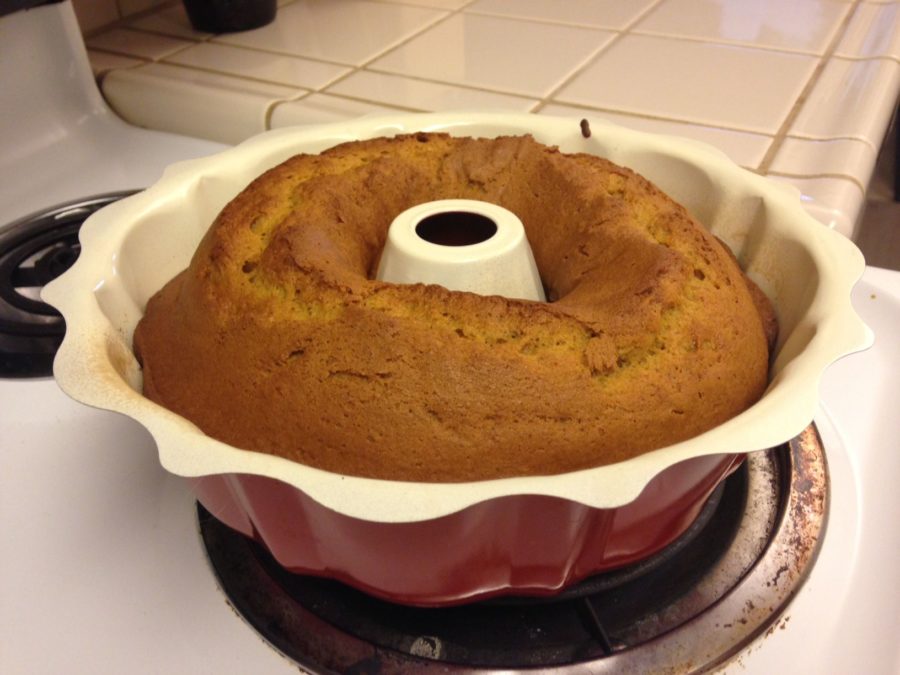 Pumpkins have been a tradition of fall for as long as most people can remember. Not only are they used for carving during Halloween, but they are very useful for cooking– Pumpkin can be used to make a number of things such as soup, desserts, pies, and bread.
Pumpkin bread is perfect because it is not too heavy on the pumpkin flavor. With just the right amount pumpkin, ginger and spices, it is the perfect snack for fall.
Recipe:
1 can pumpkin puree (15 ounce)
4 eggs
1 cup vegetable oil
⅔ cup water
3 cups white sugar
3 ½ cups all-purpose-flour
2 teaspoons baking soda
1 ½ teaspoons salt
1 teaspoon ground cinnamon
1 teaspoon ground nutmeg
½ teaspoon ground cloves
¼ teaspoon ground ginger
There are a lot of ingredients that go into making pumpkin bread, but a lot of them are ones usually kept in the house. This recipe will make three loaves of bread and is perfect to share with the family.
Directions:
Preheat oven to 350 degrees.
In a large bowl, mix pumpkin puree, eggs, oil, water and sugar until well blended.
In a separate bowl mix together the flour, baking soda, salt, cinnamon, nutmeg, cloves and ginger. Add the dry ingredients to the pumpkin mixture a little at a time to make it easier to blend.
Grease 3 bread pans, pour the mixture, and bake for 50 minutes or until desired texture.