Men's golf prepares to host Sacramento State Invitational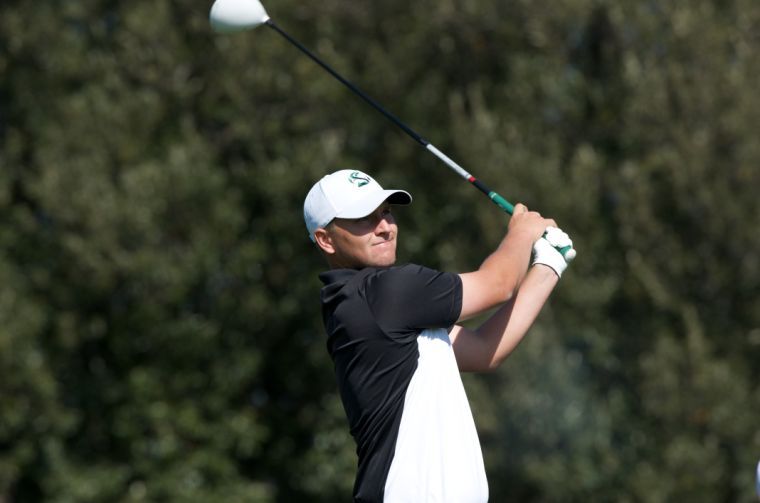 State Hornet Staff
March 2, 2014
The Sacramento State men's golf team is preparing for a strong showing at their home Invitational beginning Monday, a tournament that they took seventh place in last year.
The Hornets are on their hottest streak of the season and their confidence is at an all time high. When it comes to competing, senior Jordan Weir is confident for the team's chances.
"I think we can honestly win this event," Weir said. "I have always been one to think if you can't win, why play? So I think we have a really good shot at winning."
The Hornets have been led by Weir and junior Owen Taylor this spring. The two have finished in the top 15 in the last two tournaments and both finished top five at the Folino Invitational Feb. 17-18.
Despite the fluctuation in weather, the team is preparing for the windy and rainy conditions that might occur throughout the tournament. Weir does not let the weather affect his preparation because according to him, you cannott let that happen.
"Wet weather doesn't really bother me," Weir said. "You just got to get used to being able to accept the fact that you're going to get wet, and you're going to have to deal with it.
While the weather may not play to an advantage for anyone, the Hornets are looking forward to a home-field advantage to aid them in succeeding in the tournament.
"It's going to be a big advantage," Taylor said. "Just being able to sleep in your own bed, and kind of going through your own routine of being at home."
Taylor is currently ranked 60th in college golf rankings according to GolfStat, and it is certainly showing in his play. Taylor is averaging a 71.11 through three rounds of golf, with an impressive 69.8 average in his second round on average this season.
For the Hornets to win the Invitational, they will need a complete team effort. Head coach Christopher Hall is looking forward to some of the guys getting time on the course that haven't had a chance to play as much as some of the other players.
"Some of the guys that haven't had competition at all are going to get it," Hall said.
While sophomore Aaron Beverly will not be playing, as this is his redshirt season, freshmen Robert Parden and Alex Gibbs will get a shot to compete on their home course.
"I think it's beneficial to those guys, especially the younger guys that haven't had a lot of experience," Weir said. To feel the nerves and being able to see what it feels like for other teams to see that you are wearing the (Sac State) colors. I think it's only going to help our program in the long run to get those younger guys some experience."
If the team can put together a win at the Sacramento State Invitational, it will put them on a good road to the America Sky Championship, another tournament they host at Angels Camp, Calif.
Daniel Harrison can be reached on Twitter @DanHarrison88