Staff Picks: Start November off with good tunes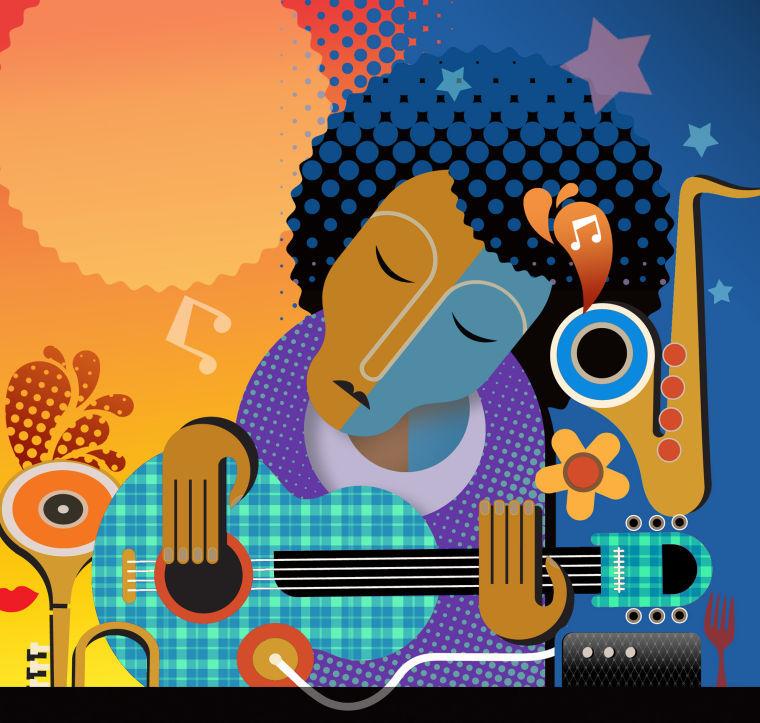 Reporting by Anisca Miles
November 6, 2013
Song: "Landscapes"
Artist: Johnny Polygon
Album: "The Nothing"
Briana says: John Armour, known as Johnny Polygon on stage, is an independent artist from Tulsa, Oklahoma. He's worked with artists such as Nas and Kid Cudi and made a cameo appearance in Kid Cudi's music video "The Pursuit of Happiness". His self-released album "The Nothing" debuted in February and includes the song "Landscapes" on its playlist. Typical of Johnny Polygon's style, this song includes clever and insightful lyrics. "Landscapes" has a slow rhythm and Johnny Polygon raps in a clear, straightforward style that is easy to follow. He does a great job of mixing humor in his raps without being cheesy.
Song: "Fiend And The Dealer"
Artist: [email protected]
Album: "Heirs To The North"
Find the song at: thetruthrabb.bandcamp.com
Briana says: Hailing from north Las Vegas, rapper [email protected] is making his presence in music known. [email protected] has a strong following in his hometown, but his fanbase is expanding. This song comes from his newest compilation "Heirs To The North" featuring various artists from Vegas. "Fiend And The Dealer" has a suave feel to it and seems to flow effortlessly through the speakers. It is definitely a song you would find yourself cruising to on a cool, late night. Bonus points if you're in Vegas.
Song: "See It All"
Artist: Fly. Union (The Greater Than Club)
Album: N/A
Anisca says: The hip hop group Fly. Union comprised of iYe, JaySwifa and Jerreau is back after TGTC (The Greater Than Club) reached the number one spot on iTunes' New Hip Hop Chart in 2011. Even though the trio has worked with artists like DOM Kennedy and Big Sean, their sound is unique. They recently released four new tracks to promote their "Small Victories" EP due out in early 2014. In the song they stress the importance of being optimistic despite the hardships life brings. The track "See It All" is the kind of track you just sit and chill to; it is bound to get listeners thinking about a plethora of topics.
Song: "Road Untraveled"
Artist: Linkin Park Feat. Bun B
Album: "Recharged"
Anisca Says: Linkin Park recently released their remix album "Recharged" including songs off of their fifth album "Living Things." The sound is a lot different than the classic Linkin Park sound most listeners would be expecting, but it has a few decent surprises, including the track "Roads Untraveled" featuring rapper Bun B. This dubstep track is bound to get listeners hyped up and ready to dance. When Bun B enters on the track it is like the icing on the cake because it was not clear where he would fit in with the sound. Even though the mix initially seems a bit off, listeners will find themselves pressing replay.
Song: "Rhyme Or Reason"
Artist: Eminem
Album: "Marshall Mathers LP 2"
Cesar Says: Marshall Mathers is back with the sequel to my personal favorite rap album of all time. "Rhyme or Reason" has everything that brings Eminem's personality to life. Sampling The Zombies' classic "Time of the Season," Eminem shines in transforming the song to benefit his antics and diabolical flow. It's simply entertaining. From nonsense and classic satire to the somber father comments that only he can brushoff with such humor, his flow gets more enticing with every minute. I admit I was skeptic of the album's release but now, I'm just excited.
Song: "Glowing"
Artist: Anonymous Band
Album: "Glowing-Single"
Cesar Says: Composed to be a beautiful piano and vocal pairing, "Glowing" is a love song proposing the idea that having faith in love is more powerful than any sort of "decay" or "firestorm" that comes with life. If you were to make a mixtape that included "Imagine" by John Lennon, "Glowing" would have to be on that tracklist. The mystery behind this song's origin is an art form all on its own. Without naming an artist, Harvest Records released the song to the public on NPR.org alongside its video directed by Tyler, the Creator. For those familiar with the band Chester French, the voice behind the song will be recognizable as it seems D.A. Wallach is behind the project.
Anisca Miles can be reached at [email protected]