ALBUM REVIEW: Robert Glasper blends jazz with blues, soul, R&B and hip-hop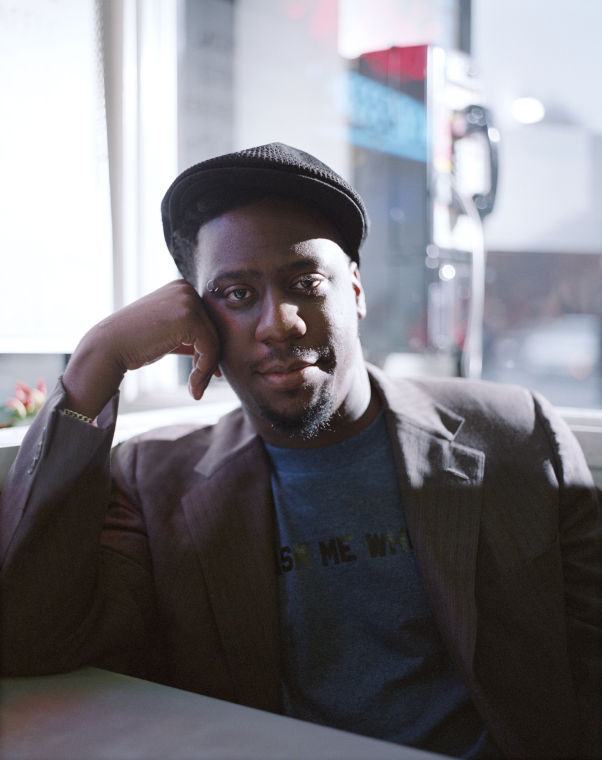 State Hornet Staff
November 13, 2013
The sound of old jazz successfully blended with pop, blues, soul, R&B and hip-hop is a rare thing to hear among current artists in the music industry.
But pianist and producer Robert Glasper – often called the next generation of jazz – pulled it off in 2012 when he won a Grammy Award for best R&B album with "Black Radio."
After the success of the Grammy winning album, it seemed the future of mainstream jazz was riding on Glasper's back – possibly because there are not too many other mainstream jazz artists.
With the recent release of "Black Radio 2," Glasper's quartet the Robert Glasper Experiment which includes Glasper, Derrick Hodge, Casey Benjamin and Mark Colenburg, gives listeners a small hint of jazz mixed with R&B, soul and hip-hop thanks to the contributing artists.
According to offbeat.com, when critics tried to tell Glasper that his mix of sounds were not jazz, he responded, "Jazz is gumbo, and no one's gumbo tastes just like anyone else's. This is my goddamn gumbo, and you can't tell me what I can put in my gumbo."
Glasper's drive to do as he pleases shows in "Black Radio 2." The tracks featured on the album take on a life of their own while being aesthetically pleasing.
The album opens up with the smooth intro "Baby Tonight/Mic Check 2," which sets the tone for what is to come. Benjamin reintroduces his well-known vocoder (a voice synthesiser) style to the track, which creates a familiar sound for those listeners who enjoyed "Black Radio."
During the mic check listeners get a sample size dose of sound bites from each artist who make an appearance on the album. One of the more distinct sound bites came from Fall Out Boy's lead singer, Patrick Stump.
Stump sounds amped up about the project as he sings off-key: "This is Patrick Stump, and I never get to do sh– like this."
During the first half of the album, listeners are presented with a variety of songs – mostly about love and relationships – featuring Common, Stump, Brandy, Jill Scott, Dwele, Marsha Ambrosius, Anthony Hamilton and Faith Evans.
One of the most interesting tracks on "Black Radio 2" is "Let it Ride" featuring the vocal talent of Norah Jones.
Jones sings about how loving makes her more open to taking risks and going with the flow.
Aside from Jones's vocals on top of the bands perfectly crafted bass, drums and keys, listeners get a surprise with a skit from comedian Wayne Brady at the end of the track. Brady freestyles and impersonates Erykah Badu, pleading for Glasper to allow him on the album.
Following Brady's comical pleads, the hip-hop track "Persevere" featuring Snoop Dogg, Lupe Fiasco and Luke James, gives unexpected mix that turns out to be a good one. Snoop Dogg and Fiasco display slower, laid-back rapping styles as they narrate overcoming a life of struggle. James's vocals on the hook sound as if they're truly coming from the soul, creating a truly inspiring track.
One of the two covers on "Black Radio 2" is "Jesus Children." The band completely flips Stevie Wonder's original "Jesus Children of America" – off of his 1973 album "Innversions" – as Lalah Hathaway soulfully sings over the instruments. Also making a guest appearance on the track is Malcolm-Jamal Warner (Theo from the Cosby Show), giving listeners a taste of his spoken word talent.
Warner is not the only one to drop spoken knowledge amongst the tracks featured. Scholar Michael Eric Dyson and preacher John P. Kee conclude separate tracks with inspirational thoughts.
Whether or not this album is considered jazz, it is definitely a well-crafted mix of genres that will give listeners a new idea of the capabilities of the jazz genre.
Anisca Miles can be reached at [email protected]