The ASI farmers' market brings fresh and organic produce to campus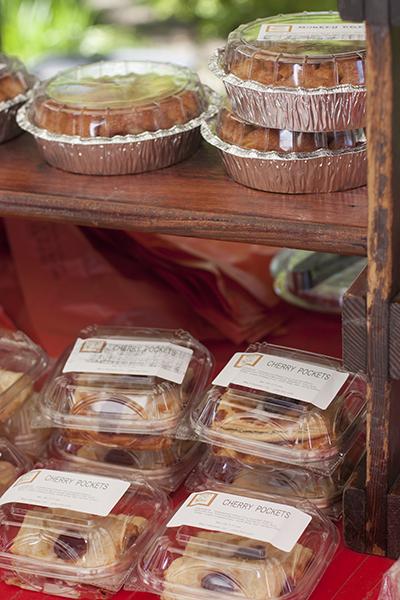 Associated Students Inc. provided an inviting and engaging platform for involving the Sac State community with California farmers this spring by launching a series of three farmers' markets on campus.
Held outside the Hornet Bookstore, the farmers' market was the place to be if you found yourself in the mood for a crispy, healthy snack or were seeking to satisfy your sweet tooth. Vibrant strawberries were sold for only $7 a tray and students were stopping by and lining up to take advantage of the farmer's bargains.
"It will be an opportunity for the campus to come together," said ASI Marketing Manager, Reuben Greenwald. "ASI is always looking for ways to build campus community and enhance the student experience at Sac State."
Sellers from Capay Organix, Humble Roots Farm, Boucher Plants, Mt. Moriah Farms and Loving Nature Farm are making appearances at the events and providing plenty of juicy fruit and fresh greens for the public to purchase.
Most grocery stores sell crops that have been exposed to pesticides, but some farmers, like Michael Wong from Loving Nature Farm, use a more natural process.
"Our crops have been pesticide free for more than four years," Wong said. "We use woven row covers with fine meshes to screen out hungry insects."
Citrus fruits will likely remain in abundance among plenty of carrots and asparagus as well, but mouth-watering fruit like apples and apricots will be available for students in need of a sugary fix.
The next two farmers' markets will be on April 25 and May 8 from 10 a.m. to 2 p.m. in front of the Hornet Bookstore.
Hope Roberts can be reached at [email protected]