Campus eateries cater to students with special diets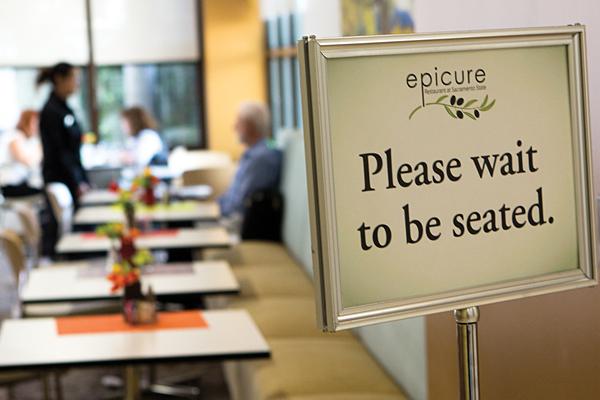 Finding a place to eat on campus is not a difficult task for most students. However, vegan and vegetarian students may sometimes feel as if their diet is an inconvenience due to the lack of meatless options on their campus.
Sacramento State offers more than 20 food venues with menu items such as sushi, pizza, sandwiches and crepes but limited food options for vegetarian and vegan students.
According to a 2008 study in the Vegetarian Times, 7.3 million Americans are vegetarian and 1 million are vegan.
Most of the dining venues on campus offer some vegetarian options but few offer vegan meals other than salads, including Hiraku Sushi and Epicure Restaurant.
Junior kinesiology major Hillary Helt said she is a vegan and usually brings her own meals to school.
"I literally do bring my own food," she said. "It's usually like leftover dinner (or) a small sandwich, mostly containing vegetables or a salad."
Director of Dining Services Steven Davis said the University has an objective to provide different dining options for all members of the campus community.
Epicure Restaurant at Sacramento State
Vegetarian options: Vegetable Muffuletta – A grilled zucchini, eggplant, squash and tomato sandwich served on homemade herb focaccia bread. You can also order several meatless salads including the roasted beets with goat cheese salad.
Vegan options: Vegetarian stack – A medley of grilled seasoned vegetables with basil and red coulis. For a more filling meal, try the Epicure black bean burger – a black bean patty served with French-fried onion strings.
Good Eats!
Vegetarian options: The hummus sandwich is served on a baguette with your choice of fillings and sauce including pesto or chipotle sauce.
Vegan options: You can use a non-animal based dressing on your salad to make it vegan.
Notes: You can also create your own salad by selecting six fresh ingredients such as tofu, beets,
Cristina Lule can be reached at [email protected]