Adult root beers: an adult twist to a childhood drink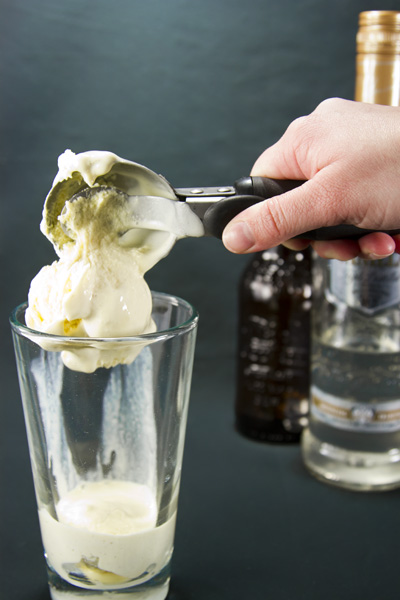 The arrival of spring meant two things as a kid: weekends spent playing in my jungle gym set in the back yard and a freezer stocked with ice cream to make root beer floats.
Sadly, as an adult, my weekends are now occupied with studying and my beloved jungle gym set has since rusted away and moved on to the big jungle gym set in the sky. However, I still indulge the child in me by making an adult version of a root beer float.
These heavenly antithetical drinks are just as simple to make when I was a kid, but taste even better with a little help from my friend Smirnoff – Smirnoff Vodka that is.
The vanilla vodka adds a mild sweetness that doesn't overpower the float with a strong alcoholic taste.
The Irish cream liqueur adds a dessert – like creaminess and its caramel flavor pairs well with the ice cream. For a less sweet float, Bailey's regular flavored Irish cream can be substituted.
This recipe is adapted from fashionablybombed.com.
Adult Root Beer Floats
Makes 1 serving
1 can root beer
2 ounces vanilla vodka
1 ounce Bailey's Irish cream liqueur, crème caramel flavored
2 scoops vanilla ice cream
1 can whipped cream (optional)
Pour the root beer halfway up a tall glass. Add the vodka and Irish cream liqueur then stir.
Add the ice cream and any remaining root beer until the glass fills to the top.
Garnish the float with a generous amount of whipping cream then lie back in a hammock and enjoy.
I miss the days when warm spring days filled with outdoor recreational activities were rewarded with heaping scoops of ice cream in my fizzling glass of root beer.
My days are less enjoyable now, spent indoors reading and studying for school. However, a spiked root beer float is all I need to reminisce those simpler moments and relive a part of my youth again.
But perhaps that is the vodka kicking in.
Cristina Lule can be reached at [email protected]