Professor collapses in library classroom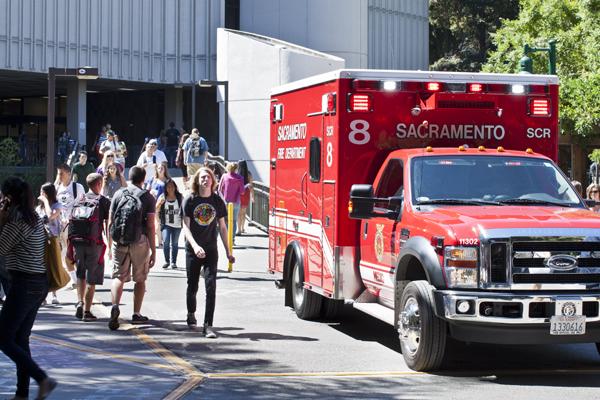 Around 11:30 p.m. today, an unnamed professor collapsed inside classroom 127 in the lower library today.
EMTs were called in on a medical emergency to help the professor after he collapsed in his classroom due to respiratory problems. 
The professor was able to speak and inform the EMTs of his condition while consulting further action. 
We will update as soon as we get more information.