Sac State alumni create iPad app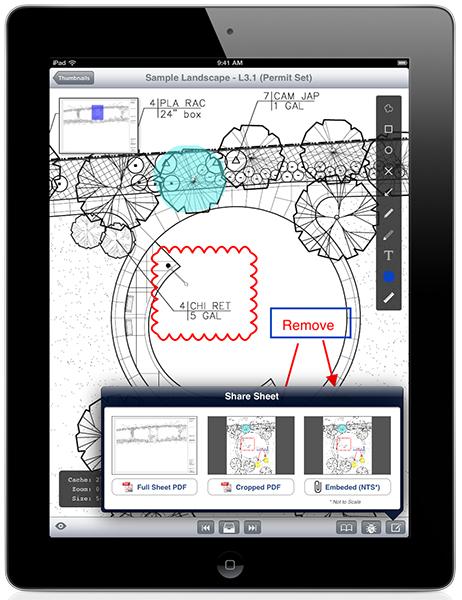 Working full-time and struggling for four months, two alumni applied their knowledge learned from Sacramento State starting their own business developing software for the construction industry.
Ryan Sutton-Gee and Tracy Young, two of the four co-founders of PlanGrid, graduated in May 2008 with a bachelor's degree in engineering construction management, minor in business administration.
While attending Sac State, they both placed first in the National Association of General Contractors and Associated Schools of Construction design build competition in 2008.
Sutton-Gee said by working as project engineers for general contractors, they saw problems with paper and decided they can make it better, and came up with the idea of a new application named PlanGrid that can only be used on iPads.
The application involves software that stores blueprints of construction projects making it easier to access the information without the hassle of having paper files.
Sutton-Gee said neither Young nor him would even be in the construction industry without the Sac State Construction Management program. He said without the faculty and staff of the department there, "no doubt that what we are doing now would be impossible."
"I myself wrestled with the problem when I first started working. When the iPad came out, it seemed like there was a pretty obvious solution to the problem. Store all the building information in the cloud, have everyone in the field carry an iPad instead of paper sets, and then push all the information to them in real time as it gets updated," Sutton-Gee said. "There's obviously a lot more complexity involved in building an actual working product, but the idea itself was just the logical result of the problems I was facing."
Sutton-Gee said from the prototype to launch in the AppStore, it took them about four months of full-time work to be where they are now.
"It's innovative because it actually opens up blueprints," Young said. "If you try to open up a 200-page set of blueprints on the official PDF reader on an iPad, it will most likely crash. We will be refining PlanGrid; our mission is to bridge the gap between good software and the construction industry."
Sutton-Gee said he believes almost anyone can give it a shot without sacrificing too much. If individuals are willing to do their homework, and to give up a few months of salary while formulating a good business model and build a good prototype product.
"I think that most smart people are totally capable of getting their own company up and running," Sutton-Gee said.
Young and Sutton-Gee said their memorable and inspiring professors from Sac State include Mikael Anderson, Karen Hansen, Keith Bisharat and Mark Shope.
"Karen and Mikael were excellent instructors, mentors and they did so much to help me out," Sutton said. "Karen was particularly helpful in encouraging me to go to graduate school at Stanford, and Mikael did such a fantastic job teaching so many of the construction management classes that it often felt like he was the entire department."
Anderson, professor and coordinator of the Construction Management Program, said he thinks it is an honor to be an inspiration for Sutton-Gee and Young.
"I quit my construction and engineering career because of my desire and love of teaching," Anderson said. "I try and inspire my students to go above and beyond the degree, by being active in their community. I involve students in various community service construction projects during undergraduate time at Sac State."
Anderson encourages all students to participate in the annual student competition, which has become the industry platform for recruiting the top students in the nation.
"Tracy and Ryan have gone above and beyond my expectations for a CM graduate. In construction, we manage risks and opportunities and this is what Tracy and Ryan have done- quitting their jobs to start this software company," Anderson said.
Mari Del Angel can be reached at [email protected].