Injuries and inconsistency plague Hornets' season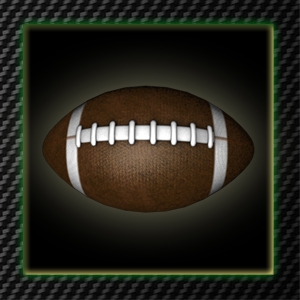 Welp, this has been disappointing.
There's little else to say or feel after Sacramento State's football team finished its dismal season with a 23-19 loss to UC Davis in the Causeway Classic.
The Hornets lost four of their last five games and fell well short of preseason expectations.
The 2011 season was supposed to be the season Sac State won close games and played consistent football.
Instead, Sac State failed to hold on to leads and played sporadically on both sides of the ball.
This season would be easier to digest if we had known from the start this team was bad. But it isn't. There's talent on the roster and plenty of examples of how good this team was when it played to its fullest potential.
I don't care how many people (including myself) want to say the win at Oregon State was a fluke. So what if it was? It was an impressive fluke. A Football Championship Subdivision school doesn't win on the road at a Pac-12 school without having talented players and a capable game plan. Furthermore, it doesn't win without possessing a lot of potential.
At 4-7, the 2011 Hornets finished two games worse than their 6-5 finish of 2010 – a year that was also considered a disappointment.
So, what's to blame for Sac State's regression? There's a multitude of excuses from which to choose.
The first half of the season was plagued by inconsistency on both sides of the ball. The defense relied on the big play rather than forcing three-and-outs. The offense would light up the scoreboard one week and then struggle to sustain a drive the next.
That may have been who the Hornets were: a talented but inconsistent team destined for another 6-5 season. But we'll never know as injuries and the curious depth chart decisions that followed derailed the Hornets' season.
Key offensive players went down throughout the season, causing even more inconsistency on an offense that was struggling to find an identity while healthy.
Quarterback Jeff Fleming and wide receivers Chase Deadder and Brandyn Reed were all expected to lead the Hornets' attack but instead missed significant time due to various injuries.
Sac State's deep receiving corps made the losses of Deadder and Reed tolerable. Morris Norrise, John Hendershott, DeAndre Carter and Kenonte Howard all filled in admirably in the absence of the team's top two pass catchers.
The loss of Fleming, however, was too much to overcome.
The quarterback dilemma was the storyline for the final quarter of the season. Fleming's first missed game was Sac State's homecoming game against Eastern Washington University.
Freshman Garrett Safron and redshirt sophomore Tommy Edwards split the snaps that game. Safron, a run-first quarterback, rushed for 100 yards but completed only one pass (his only attempt) for nine yards. Edwards, a pocket passer, completed 18 of 26 passes for 223 yards, two touchdowns and no interceptions.
Edwards' next outing against Northern Arizona University was not as impressive but he didn't do anything (that I saw) that would make Safron the clear choice to take over for Fleming. He completed 10 of 24 passes for 129 yards and an interception and then hardly saw the field for the rest of the season.
Head coach Marshall Sperbeck said he felt Safron gave his team the best chance to win (classic coach-speak) but that doesn't make his decision to stick with Safron any less curious.
It would make sense to start Safron if Edwards was a senior, but he's a sophomore who still has two more years of football left. Why not give both quarterbacks a fair shot to prove their worth? In Edwards' small sample of playing time, he kept the Hornets in the game and allowed them to run a balanced offense.
Safron showed he has a special ability to run the ball, but he is miles away from being a competent passer. The offense changed drastically with Safron taking the snaps, but not for the better.
The Hornets ran the read-option almost exclusively when Safron was in during the games he and Edwards split snaps.
When Safron was playing full games, Sac State tried to have a semblance of offensive balance by incorporating some deep passes into the game plan. If Safron dropped back to throw, it was almost always to attempt a deep fade route along the sidelines. Almost nothing was thrown to the middle of the field.
Safron made the Hornets' late-season offense detrimentally predictable, as expressed by UC Davis strong safety Byron Gruendl.
"We knew they were very one-dimensional. We knew (Safron) wasn't a very good passer so we knew he was looking to run the ball," Gruendl said after the Aggies' 23-19 win against Sac State in the Causeway Classic.
When a team's offense garners little respect, you know there is a major problem.
But who knows, maybe Safron will be able to develop a formidable passing game and become a dual threat like Fleming. Safron certainly was upset with himself and the season's outcome after the loss to UC Davis.
Safron said he was going to get with the offense as much as he could and work on throwing every day. He knows where his strengths are and more importantly, it seems like he knows his weaknesses.
His hard work better pay off, for the Hornets' sake. Because the rest of the conference knows his weaknesses as well.