Sac State leads Montana 21-14 at half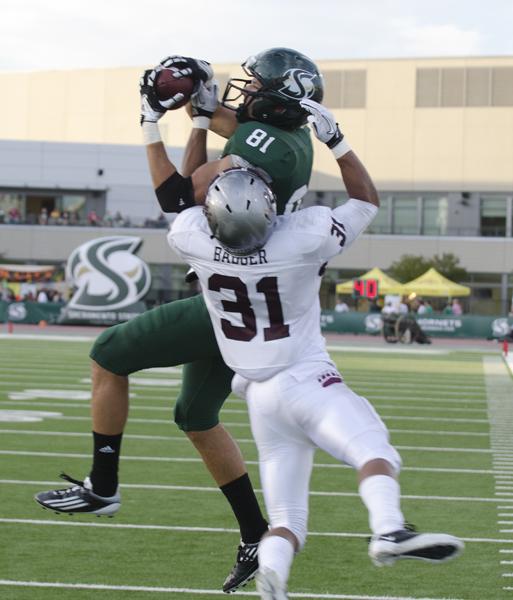 Quarterback Jeff Fleming threw for a score and ran for two more, leading the Hornets to a 21-14 halftime lead against the University of Montana.
Sacramento State is trying to beat Montana for the first time in 16 tries, dating back to 1993.
The Hornets opened the scoring with a 9-yard pass from Fleming to Chase Deadder.
Montana responded in the first quarter with a 1-yard run by running back Dan Moore. 
After Fleming's first TD run, Montana answered again with a 33-yard pass to a wide open Bryce Carver.
Fleming ran for his second touchdown with 7:45 left in the half.
The Hornets tried to extend their lead but Sac State kicker Jason Diniz missed a 25-yard kick as the half expired.
The Hornets were helped by an interception by defensive back Evander Wilkins and a muffed punt by the Grizzlies that was recovered Sac State's Sam McCowan.
The Montana Grizzlies will receive the second-half kickoff.
Dante Geoffrey can be reached at asports@statehornet.com. You can follow him on Twitter: @dantegeoffrey.