Facebook and 'Tron' and 'Harry Potter' oh my!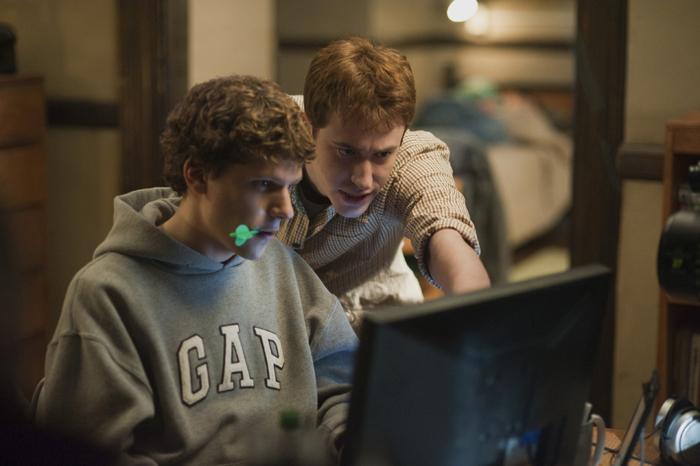 With the sun setting sooner and the cool weather seeping in, it is safe to say that fall's movie season has begun. It's time to snag a date, a sweatshirt and begin packing on those winter pounds with a big bag of artificially flavored popcorn.
This year's line-up has movies to please the Facebook-obsessed friend, the special effects/3-D-action maniac, and even the wizarding world fan. So, here's your menu of fall cinematic snacks to tide you over throughout the season.
The Social Network
"You Don't Get to 500 Million Friends Without Making A Few Enemies," says the movie poster for "The Social Network".
The controversial and turbulent development of Facebook is told in this film, starring Jesse Eisenberg and Justin Timberlake as the social network's creators.
According to digitalbuzzblog.com, the average user spends 55 minutes per day on Facebook, and yet few know of its scandalous beginnings.
Megan Bassi, junior psychology major, is looking forward to the October 1 premiere.
"It's going to be cool to learn about something that we use in our everyday life, and yet we don't know much about how it came to be," Bassi said.
As a recent convert to Facebook, I can officially say I am now interested in learning the prologue to this worldwide phenomenon. Especially since Timberlake will be a part of the storytelling. This film opens Oct. 1.
TRON: Legacy 3-D
Dive into a three-dimensional world as Sam Flynn, played by Garrett Hedlund, searches for his missing father, Jeff Bridges, within a cyber universe of digital programs and gladiator games. This visually engaging joyride will be shown in IMAX 3-D and RealD 3-D beginning Dec. 17.
Nader Masarweh, junior business major, is most looking forward to action films such as "TRON: Legacy 3-D."
"They're the most entertaining; they get my heart pumping and make me feel like I'm a part of it. My adrenaline gets pumping," Masarweh said.
Stereotypically, I tend to gravitate more towards romantic comedies, but "TRON" has actually sparked my interest. I've become somewhat of a 3-D critic; not one to be impressed by mediocre special effects and amateur graphics. Therefore, my expectations for "TRON" are high. The only disappointment I expect from seeing this film is being forced to recycle the trendy 3-D glasses in the theater hallway after the movie.
Harry Potter and the Deathly Hallows: Part I
Also available in eye-catching 3-D this year is the second-to-last installment of the Harry Potter series. This year, Harry, Hermione and Ron leave behind the safety of Hogwarts on a mission to destroy Voldemort's source of immortality and power: the mysterious horcruxes. Releasing Nov. 19, the first half of J.K. Rowling's seventh book flaunts the tagline, "It All Ends Here."
I've been a Potter fan since I bought the first, paperback book of "Harry Potter and the Sorcerer's Stone" in the sixth grade. You may have spotted me over the past decade dressed up as Hermione at all of our Sacramento-area Barnes and Nobles to celebrate the releases of each installment. So it only makes sense you will see me dressed as Hermione on Nov. 19 for the release of this movie. The best part of seeing these books come to life onscreen is getting to compare how I had envisioned them in my mind with how each director envisioned them cinematically. As a 3-D fan, I can't wait to feel the rush of experiencing a wand spark flying at my face.
So, now that wakeboarding and tanning are out of the question, reserve your spot in a warm, rocking theater seat this fall. Prepare for either the birth of status updates, a journey through a digital mind maze or the semi-final showdown of a wizard and his arch nemesis. See you at the movies!
Kayla Oliverio can be reached at [email protected]