OPINION: Kevin Spacey's mistimed sexual advance apology-slash-coming out statement is not enough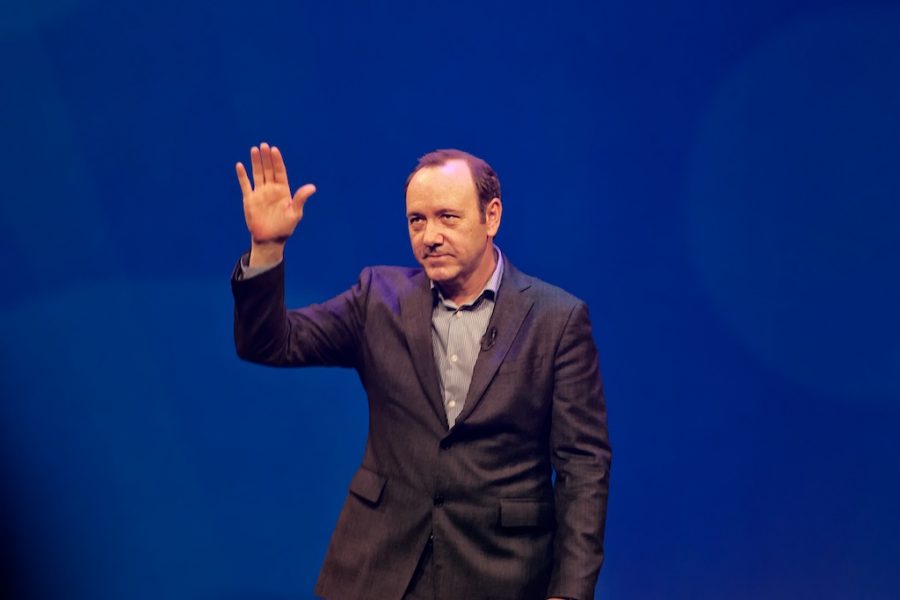 It was just inexcusable for Kevin Spacey, an accomplished actor and artist for whom most of the world cheers, to come out as a gay man in his apology to fellow actor Anthony Rapp, after being accused of making a sexual advance toward him in 1986 when he was just 14 years old, according to a Buzzfeed News report on Sunday.
In the interview with Buzzfeed, Rapp, who famously portrayed Mark Cohen in the Broadway production of "Rent" in 1996, as well as the 2005 film version, said that the then-26-year-old Spacey picked him up at the end of a party, placed him on a bed and climbed on top of him.
Rapp, now 46, said his stomach churns every time he sees Spacey.
"I still to this day can't wrap my head around so many aspects of it," Rapp said to Buzzfeed. "It's just deeply confusing to me."
In an apology statement on Twitter, Spacey said that he "honestly" doesn't remember the encounter that "would have been over 30 years ago."
— Kevin Spacey (@KevinSpacey) October 30, 2017
"But if I did behave then as he describes, I owe him the sincerest apology for what would have been deeply inappropriate drunken behavior," Spacey wrote in the statement.
Here, the "House of Cards" actor resorted to the excuse of alcohol consumption and blamed being drunk for making advances toward a minor.
Then he proceeded to say that, because of this story, he was encouraged to now "live as a gay man," officially addressing the many speculations on his sexuality over the years.
Now, there's nothing wrong with coming out.
We, as members of the LGBTQ+ community, take coming out extremely seriously because it is a life-changing process.
While most of us find happiness after coming out, others may experience unfortunate personal depression, a shattered family dynamic, homelessness, and worst-case scenario, death.
So when Spacey said that he has chosen "to live as a gay man" in the same statement responding to a sexual accusation made against him, it was truly difficult, especially for me, a long-time fan, to welcome it with open arms.
His response, in fact, may even perpetuate many stereotypes and criticism that the LGBTQ+ community has faced for decades.
Our history has seen great progress in recent years in defusing these types of judgment, and it feels like a hit in the stomach for one celebrity, successful or not, to hit the brake on the upward momentum of his supposed new community.
I came forward with my story, standing on the shoulders of the many courageous women and men who have been speaking out 1/3

— Anthony Rapp (@albinokid) October 30, 2017
to shine a light and hopefully make a difference, as they have done for me. 2/3

— Anthony Rapp (@albinokid) October 30, 2017
Everything I wanted to say about my experience is in that article, and I have no further comment about it at this time.

— Anthony Rapp (@albinokid) October 30, 2017
What's more baffling is that several news outlets initially reported on this story with headlines pointed more toward Spacey's coming out than to Rapp's accusation against the actor.
These tone-deaf headlines like ABC News' " 'I choose now to live as a gay man': Kevin Spacey comes out in emotional tweet" and Reuters' "Actor Kevin Spacey declares he lives life as a gay man" forgot about the core of the issue, which is the harm and mental scar that Spacey has caused Rapp for more than two decades. These headlines were later edited by the two organizations.
And is Rapp the only one who experienced this type of sexual misconduct from Spacey? Or are there more women and men who are too afraid to speak out because of Spacey's status in the industry and gravitas in the world?
Rapp said to Buzzfeed that he came forward with his own story after seeing the many men and women who spoke out against high-profile Hollywood men, most notably Harvey Weinstein, who was accused of numerous inappropriate behaviors — including sexual harassment and rape — by more than 40 women.
While it's disheartening to see many stories about sexual harassment in not just Hollywood, but also the world, there's a hope that they could crack through that elusive power dynamic so we all will eventually see fewer and fewer of these stories.
---
For more information on sexual harassment issues on campus, visit the Student Health & Counseling Services.