Throwback Thursday: How much has Sac State really changed in its history?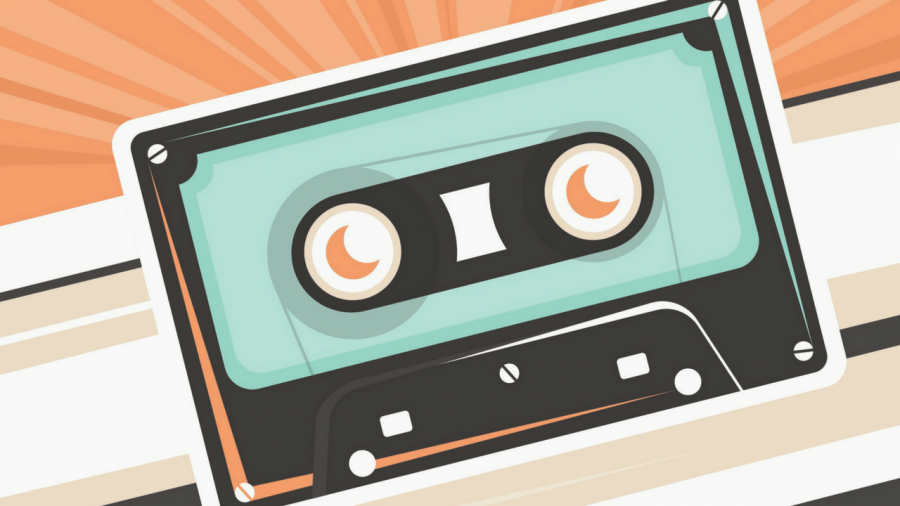 Sacramento State is dotted with construction projects, plagued by difficult parking, rising tuition, rising rent prices in the surrounding area and awaiting a tobacco ban.
But how much have the day-to-day realities of being a student at Sac State really changed in the past several decades?
As Sac State approaches its 70th anniversary, we went to the university archives and reviewed old editions of The State Hornet to find out what has changed and what has stayed the same, focusing on the first three decades of the school's existence.
We found that although parking was still expensive mid-century, tuition in 1947 was only about 3 percent of what it is now.
But the opportunities you would've gotten for the same amount of money were less — Sac State had only 44 courses when it opened and there were particular rules for women that the school has since done away with.
Housing was cheaper than at present, but you'd probably have to put up with people smoking indoors.
So join us in the time machine as we look at what life at Sac State used to be like. (Story continues below the gallery)
Way fewer majors offered
When Sac State first opened in 1947, classes were held on the campus of Sacramento City College and students were only allowed to enroll after completing 60 units (or its equivalent) at a community college.
At the time, Sac State only offered 44 courses and 11 major or minor programs, which included English, education, business administration and home economics.
However, the school did provide courses for people who intended on going to medical or law school after they completed their undergraduate work.
The classes offered at the three systems of higher education in California — the California State University (then called the California State Colleges), the University of California and the California Community Colleges — were intended by the California Master Plan for Higher Education to remain clearly demarcated.
The UC was to be focused on academic research and professional-track coursework in fields such as law and medicine, and accepted students from the top one-eighth of high school graduating classes. Only UC schools could issue doctorates.
The CSU and community colleges, on the other hand, were to be focused on preparing a larger number of students for other professional work and trades. The CSU system accepted from the top third of high school graduating classes.
Over time, the lines between the systems blurred. For example, Sac State was allowed to issue doctorates starting in 1999 and California has allowed some community colleges to issue bachelor's degrees.
Sac State eventually moved to its current location at 6000 J St. in 1952.
Tuition was dirt cheap
The CSU Board of Trustees voted to increase tuition for in-state undergraduates in April by $270 annually to $5,742.
When Sac State first opened in 1947, the tuition fee for students taking more than six units was was only $13 per year ($137.80 in 2017 dollars), plus $11 for student services fees ($116.60 in 2017 dollars), according to the course catalog.
California's public colleges charged minimal fees for decades. The principle that the state should pay for student instructional costs was enshrined in the Master Plan, which was signed into law in 1960.
As a much greater share of the general population went to college, however, the state began to charge more expensive "enrollment fees."
In 1965, the federal government began to guarantee student loans from banks and by 1982, the CSU was charging enrollment fees of $441 per year ($1,100.47 in 2017 dollars), according to a contemporary article in The New York Times.
And we all know where it went from there.
Even then, parking sucked
The first parking fee at Sac State was implemented in 1960 at $13 ($108.17 in 2017 dollars) a semester for students taking more than six units, according to the course catalog. Motorcycles were charged at $3.25 ($27.04 in 2017 dollars).
For the first several years of the campus, students parked on nearby streets, according to Julie Thomas, an archivist at the department of special collections and university archives.
The high cost isn't the only thing that hasn't changed about parking at Sac State.
A September 1979 issue of The State Hornet reported that enough people were not buying parking decals or parking illegally that the school implemented a $10 ($32.68 in 2017 dollars) parking fine — but even those who bought decals were unable to find a place to park.
"In these first couple of hectic weeks, those of us with black decals find arriving at 8:30 a.m. and having to park at the end of the lot behind the library frustrating," The State Hornet editorial board said.
Then as now, the school had a proposed solution to the parking congestion.
"We hope to have 100 carpools by the end of September," said John Self, then-assistant director of accounting services. "It's a good deal because (carpools) get priority parking and a discount on the decal."
Student housing
Sac State didn't have residence halls at first, but the 1959-60 course catalog states that the school would help students find nearby, affordable housing.
A catalog of index cards in the dean of students' office specified the apartments and residences that the school approved of.
While men could live wherever they wanted, "women students who are not living at home" had to live in one of the "college-approved quarters" unless her parents signed a permission slip. The rooms available on the school's list ranged in price from $15 ($124.81 in 2017 dollars) to $40 ($332.82 in 2017 dollars) per month.
Once residence halls were implemented, women who lived there and wanted to leave for the weekend had to obtain her parent's permission, according to Thomas.
Dress Code
Women were not only restricted in housing, but also in dress.
"Women wear cotton dresses, skirts, sweaters, suits and flats," according to the 1950 Herky Handbook. "You will need rainy day clothes too."
Smoking
CSU Chancellor Timothy White announced last month that smoking would be banned on all of the system's campuses by Sept. 1.
The controversy over if or where students, faculty and staff should light up is not a new one, however.
In 1978, California voters rejected Proposition 5, which would have banned smoking in most indoor public indoor spaces such as restaurants, schools and other workplaces (where it was legal until 1995).
In an editorial, The State Hornet criticized the proposition while urging smokers to be considerate of those around them.
"In lieu of obvious, common courtesies ignored by many smokers, Prop. 5 is an attempt to defend personal space, in this case air," The State Hornet editorial board said. "The initiative, however, is too extreme, too unfocused to earn endorsement here. Instead, it should be looked upon as a message to smokers who mistake their right to smoke as a right to infringe on other's rights."
RELATED: