Former Sac State student hit and killed by train on his birthday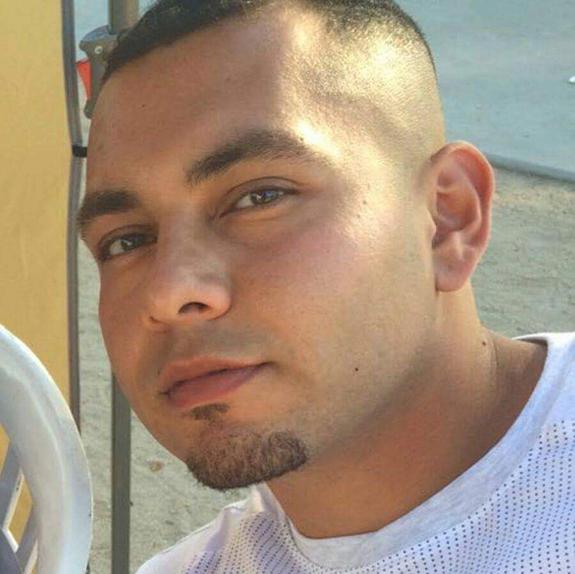 A former Sacramento State student was killed on his birthday after being hit by an Amtrak train running along the southwest corner of campus near Folsom Boulevard and Elvas Avenue on Aug. 24.
Erik Castillo, 27, was pronounced dead at the scene. Union Pacific police officers took over the investigation, according to the Sacramento Police Department's police log.
Castillo attended Sac State as recently as spring 2015 and studied mathematics, which his sister, Jessica Castillo, said was his passion.
Erik planned to "finish his last semester at Sac State and finally enjoy what he loved to do … teach," Jessica Castillo said in a message to The State Hornet.
Castillo had worked for NC Event Designs, a wedding planning company in Sacramento, for six months. Coworkers at the company remembered Castillo as a hard worker.
"He did everything we asked him to do without complaining," said owner Nikki Tran. "He did everything on foot. He walked and didn't have a car. … He would even push heavy stuff in his dress shoes when he was at events and stuff."
NC Event Designs donated $500 to a GoFundMe page set up by Jessica Castillo to raise funds for funeral costs. The page has raised $6,055 of the $10,000 goal as of Monday.
Tran's cousin, Ben Tran, is the owner of The Photo Spot, a photo booth company in Elk Grove for which Castillo had also worked. Ben Tran said Castillo was a pleasure to be around.
"Whenever we worked he was a very, very friendly guy. The energy was lively," he said. "He was happy most of the time. He brought clients to us."
After hearing about Castillo's death, Ben Tran helped to put on a bake sale and a car wash on Florin Road to raise money for Castillo's funeral.
"It went really well the first day. We made $1,500 selling tamales and tacos," he said. "The next day we did the car wash."
Castillo also worked as a math tutor for both the Sacramento Unified School District and the Mathnasium in Elk Grove.
Additional reporting by Paola Lupercio