Sac State alumna among the dead in Oakland fire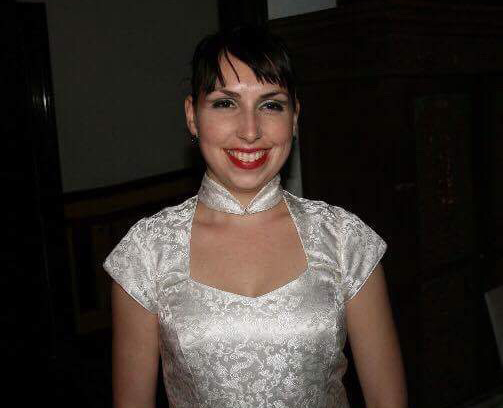 Hang on for a minute...we're trying to find some more stories you might like.
UPDATE: Dec. 9 at 12:51 p.m. — This story has been updated with remarks from Alexandra Haas, who knew Jennifer Mendiola when they attended Sac State together.
A Sacramento State alumna has been confirmed dead after a fire at an Oakland warehouse on Friday night that left 36 people confirmed dead as of press time.
Jennifer Mendiola graduated from Sac State in 2010 with a master's degree in psychology, according to Elisa Smith, Sacramento State's director of news and communications.
Mendiola's friend Po Savea Sininho described her as "sweet, caring, (and) loving" in a Facebook message to The State Hornet. Sininho said that the two met at San Francisco State University.
"After graduation, we both worked as caregivers to developmentally disabled adults, mostly with autism," Sininho said.
Sininho said that the past few days had been "heartbreaking" as family and friends waited for answers.
Mendiola was working toward her doctorate in psychology at UC Merced, and according to its website she was studying the relationship between emotions and healthful behaviors.
Sininho said that he last saw Mendiola when they enjoyed a Saturday together on Folsom Street in San Francisco's South of Market neighborhood.
"Jen was adventurous," Sininho said. "The stuff I thought was weird and funny, Jen loved."
Alexandra Haas knew Jennifer from their time together studying psychology at Sac State.
"(The Oakland fire is) a tragedy in itself, but I didn't think I'd know anyone," Haas said. "She was a good person and had so much going on for herself. It's just really awful that that is what happened."
Haas said that the two enjoyed one another's company while taking graduate classes together.
"We hit it off right away. We sat next to each other. She was very open, relaxed, non-judgmental and we had a lot of shared common interests like music, going to concerts," Haas said. "I had probably not spoken to her since 2010. It's one of those things where it's like 'We should keep in touch,' but it never happened except for Facebook or whatever, but even then we weren't really talking."
As of press time, the cause of the fire — which consumed a warehouse that had been converted into an artist collective called the Oakland Ghost Ship — is unknown.
It began around 11:30 p.m. on Friday night while electronic dance musicians were performing for a crowd of over 50 people.
(Story continues below)
Lisa Baker, a battalion chief with the Oakland Fire Department, said that it took "four hours to get the fire out" according to KNTV-TV News.
The warehouse was under investigation by Oakland city government for multiple code violations and for having an "illegal interior structure." It was not licensed to operate as either a residence or as a location to host parties.
Firefighters told Oakland officials that "some victims may have been trapped in Friday's fire since they couldn't escape down a makeshift, one-way stairwell leading to the second floor that was built out of wooden pallets," according to KNTV-TV.
The warehouse was filled with musical instruments and old furniture — much of it wooden — which can be seen in pictures posted to Tumblr before the fire.
Alameda County District Attorney Nancy O'Malley said late Monday that homicide or involuntary manslaughter charges may be filed once the DA office's investigation is completed.