The Sacramento State men's and women's cross country team competed in the Capital Cross Challenge at Haggin Oaks Golf Complex with mixed results on Saturday.
The men's team finished in 13th place out of 16 teams in the 8k race, which was just behind the women's team at 11th place out of 15 teams in the 6k. Despite an overall low team finish, junior Sam Scheuer was the first of the Sac State men to cross the finish line (45th place) and broke a personal record, running at 24:55.
"It was a pretty tough race today, but we all just ran our best," Scheuer said. "We all PR'd, we went out there and did better than last year which is all you can ask for."
The rest of the men's team, Ricardo Avila (72nd), Ryan Salcido (82nd), Aidan Schraer (90th), Juan Valerio (117th), Christopher Goode (125th) and Jorge Garcia (136th), finished at 25:17, 25:40, 25:30, 25:59, 26:14 and 26:39, respectively.
On the women's side, sophomore Amy Quinones finished in 10th place and broke a personal record by finishing the 5k race in 21:07.
"I'm always reaching to the next level, yesterday coach told me I should reach for running a 20:59, and to run a 21:07 feels great especially with the course being longer than normal," Quinones said. "To break my record on a longer course is amazing."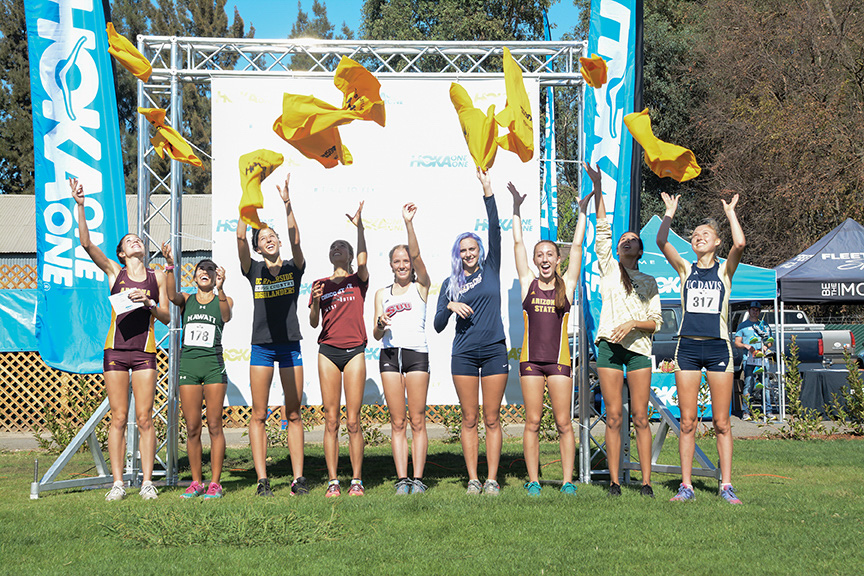 Quinones was later joined at the finish line by teammates Gracie Albano (43rd), Haley Heinemann (75th), Jocelyn Orozco (134th) and Maria Barragan (167th) who ran times of 21:41, 22:10, 23:27 and 24:59, respectively.
"They had a great day today — I'm very pleased with the progress they have made," Sac State head coach David Monk said after the Capital Cross Challenge. "Individual progress is the most important thing."
Sac State runners breaking personal records has been quite an accomplishment for Monk as he has had only six weeks with the program, so far.
"It has been a very quick turn around, but everyone is doing great and working their hardest, and as long as they are enjoying what they do, that is what matters," Monk said.
The Hornet cross country team will next compete at the Bronco Invitational in Sunnyvale on Oct. 15.