Track and field teams finish second, third in Hornet Invitational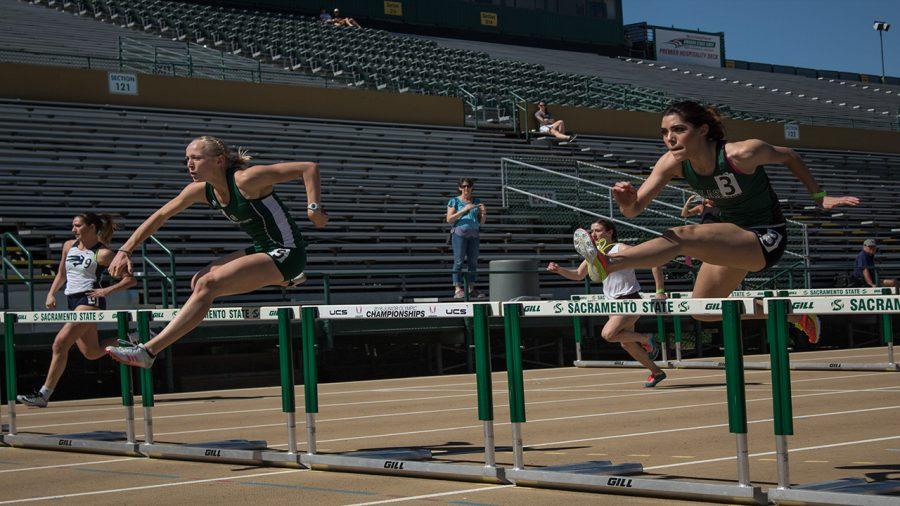 Sacramento State hosted over 1,200 athletes in its two-day Hornet Invitational to begin its first on-campus track and field event of the outdoor season on Friday and Saturday at Hornet Stadium.
The men's team finished in third place (150 points) behind No. 2 Cal (164) and No. 1 Weber State (166) — while the women placed second (136.5) behind Cal's 150 score.
Sac State junior Darius Armstead broke the program outdoor triple-jump record (51-07.00) set by Ray Price in 1970 with a leap of 15.83 meters. Armstead also established a personal best in the long jump with a distance of 23-00.75.
"I feel like I can do anything I put my mind to right now," Armstead said. "I just like big meets like this — I don't really worry about what school they're from 'cause I know we can compete with the best of them."
Senior Elizabeth Venzon set personal bests of 5-08.75 in the high jump and a 15.14 time in the 100 meter hurdles. Venzon also finished second in the heptathlon with 5,071 points, placing her  109 points behind Karolin Anders of University of Alaska Anchorage.
"I've been going into each event thinking about how this is my second to last chance to score as many points as possible, so I want to go out and give everything I have," Venzon said.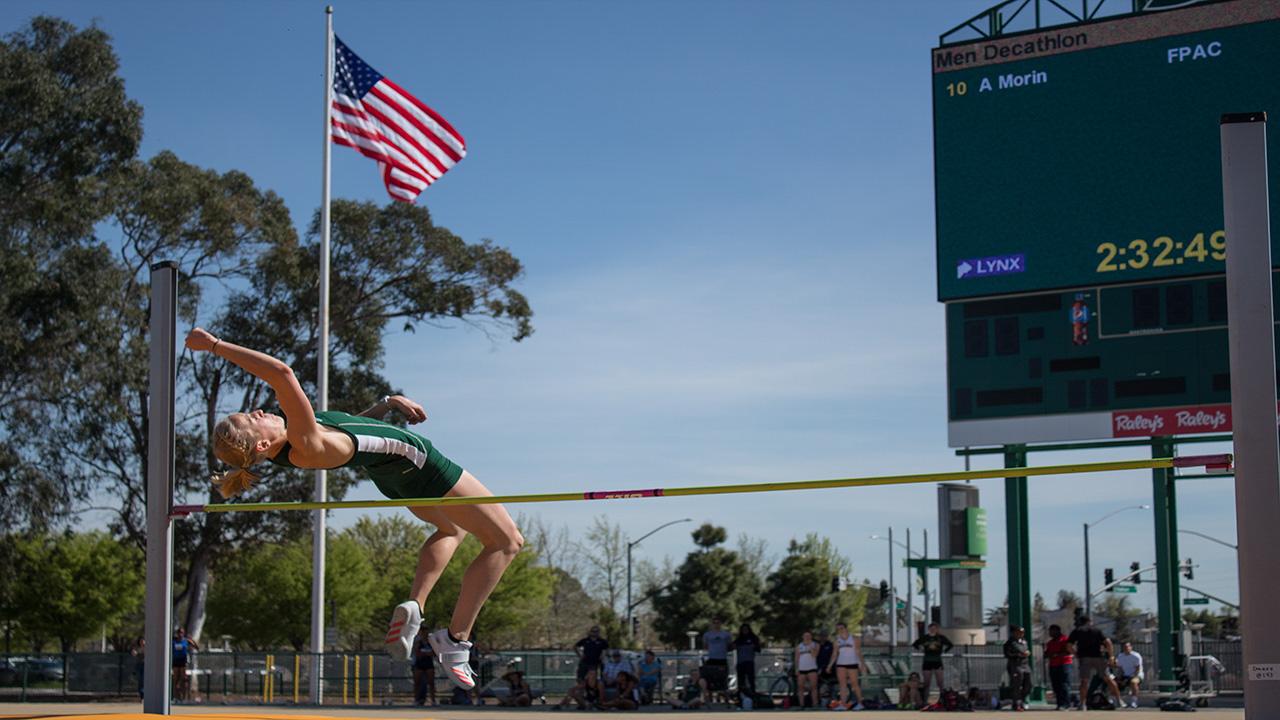 Sac State senior Kassandra Corrigan placed second in the 100 meter hurdles with a time of 14.34. On day two, Corrigan closed the gap on the second turn of the 800 meter race and pulled away on the final straightaway for a comeback win with a personal best 2:16.21.
"To go out with a (personal record) in the (800 meter) made my day," Corrigan said after finishing the heptathlon with 5,065 points, placing her third behind Venzon and Anders. "It was scary yesterday and today but knowing that I can a run a PR after all six events is a confidence boost."
The men's 4×100 meter team of sophomore Andre Lindsey, junior Karsten Niederer and seniors Michael Turner and Eric Adorno ran a combined time of 41.43 to finish second behind Cal's 41.30 mark.
"I think the team is in a good position," Sac State Director of Track and Field Jeff Magley said. "Whenever we have a home meet we (want to) obviously put on a good show on our home turf. For our athletes to get to compete against (Cal), be in the same races as them, in the same field events — that ups the ante."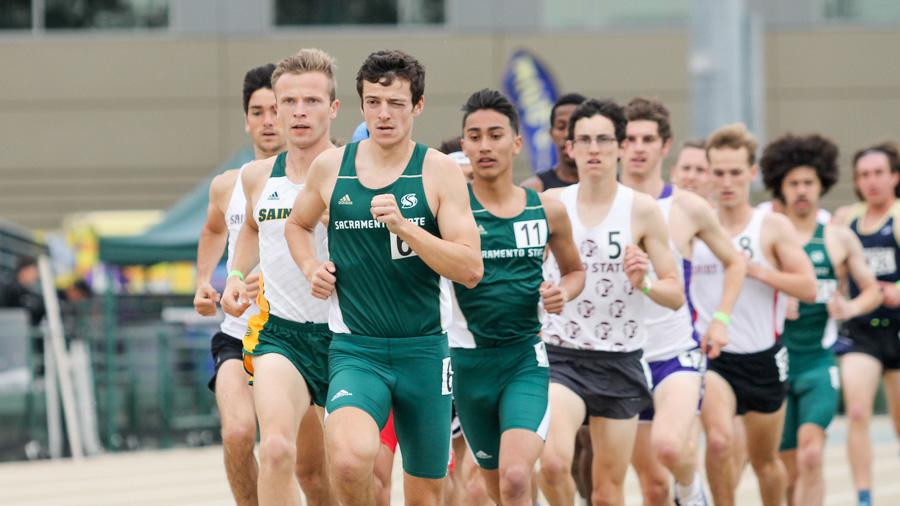 Personal bests were continued throughout the invitational as sophomore jumper Dylan Barger leaped a 22-10.0 distance and juniors Sammy Scheuer and Ryan Salcido ran 15:02.86 and 15:00.74, respectively, in the 5,000 meter race. Sophomore Nirie Boglino also took the No. 10 spot in the school's record book for outdoor triple jump and finished third overall with a distance of 39-09.25.
Sac State will continue outdoor season competition at The Rainbow Relays on March 24 and 25 in Honolulu, Hawaii.
Men's track and field rankings:
Weber State (166)

Califronia (164)

Sacramento State (150)

Stanford (57)

UC Davis (55)

San Francisco (33)

Saint Mary's (13)
Women's track and field rankings:
California (150)

Sacramento State (136.50)

Weber State (119)

Nevada (92)

San Jose State (58)

Stanford (46)

San Francisco (38)

Hawaii (29)

UC Davis  (28.50)

Pacific (4)
Additional reporting by Andre Newell