Sac State softball team drops doubleheader against Idaho State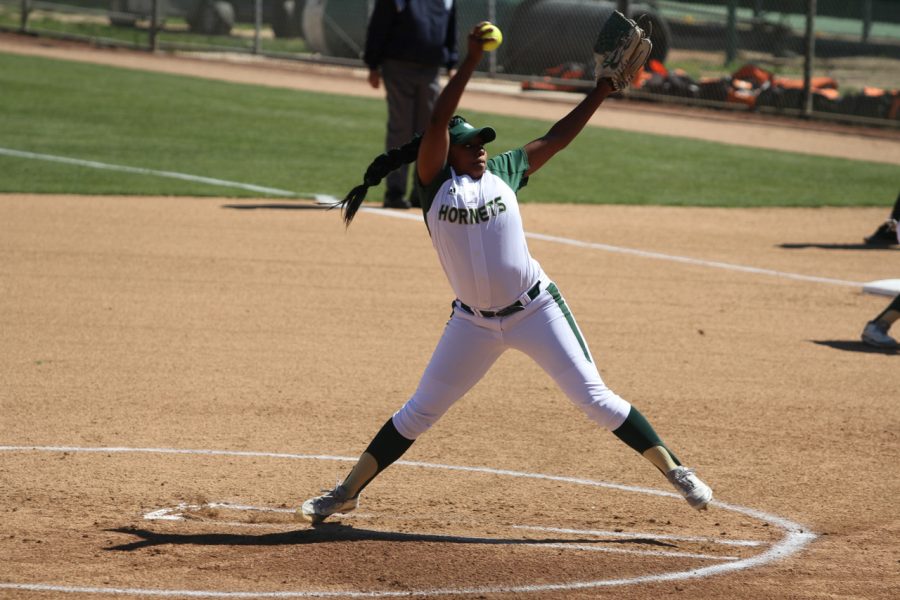 The Sacramento State softball team suffered back-to-back losses in its doubleheader against Idaho State Friday at Shea Stadium.
The Hornets fell 6-4 in game one and 4-1 in the second matchup against the Bengals, while heavy winds persisted throughout the afternoon.
Sac State (11-17-1, 1-3 Big Sky) didn't have a lead in either games, but was able to force extra innings after a four-run sixth inning in game one. Junior second baseman Zamari Hinton started the sixth inning rally with a single and eventually scored the Hornets first run in over 13 innings (spanning three games) off of three Idaho State errors. Freshman third baseman Mo Spieth then provided a three-run homerun to tie the game (4-4) before the Bengals clawed back for 6-4 win in the eighth inning.
"To me it's mind set (and) being ready at the right times, to me it's about wanting to be in those situations and really just having the talent and skill level to come through," Sac State coach Lori Perez said after the team's fifth loss in six games.
With freshman Danielle Sperry (2.1 innings pitched, four hits allowed and two earned runs) receiving the loss in game one after relieving junior Celina Matthias (5.2 innings pitched, five hits allowed and four earned runs), the Hornets started the second game with senior pitcher Taylor Tessier. Tessier got into a bases-loaded situation in the second inning and allowed two runners to score for an Idaho State (11-14, 4-1 Big Sky) 2-0 lead.
After allowing another run, Tessier was pulled after 6 innings of work for sophomore Savanna Corr. Corr allowed Idaho State another run and a 4-1 lead, which Sac State failed to catch up to. The Hornets' offense mustered only three hits and their defense had two errors.
"We've struggled handling the ball all year — it's something we've been inconsistent with — so when you play a team that hits a few balls on the ground, they're going to put pressure on you to make decisions," Perez said.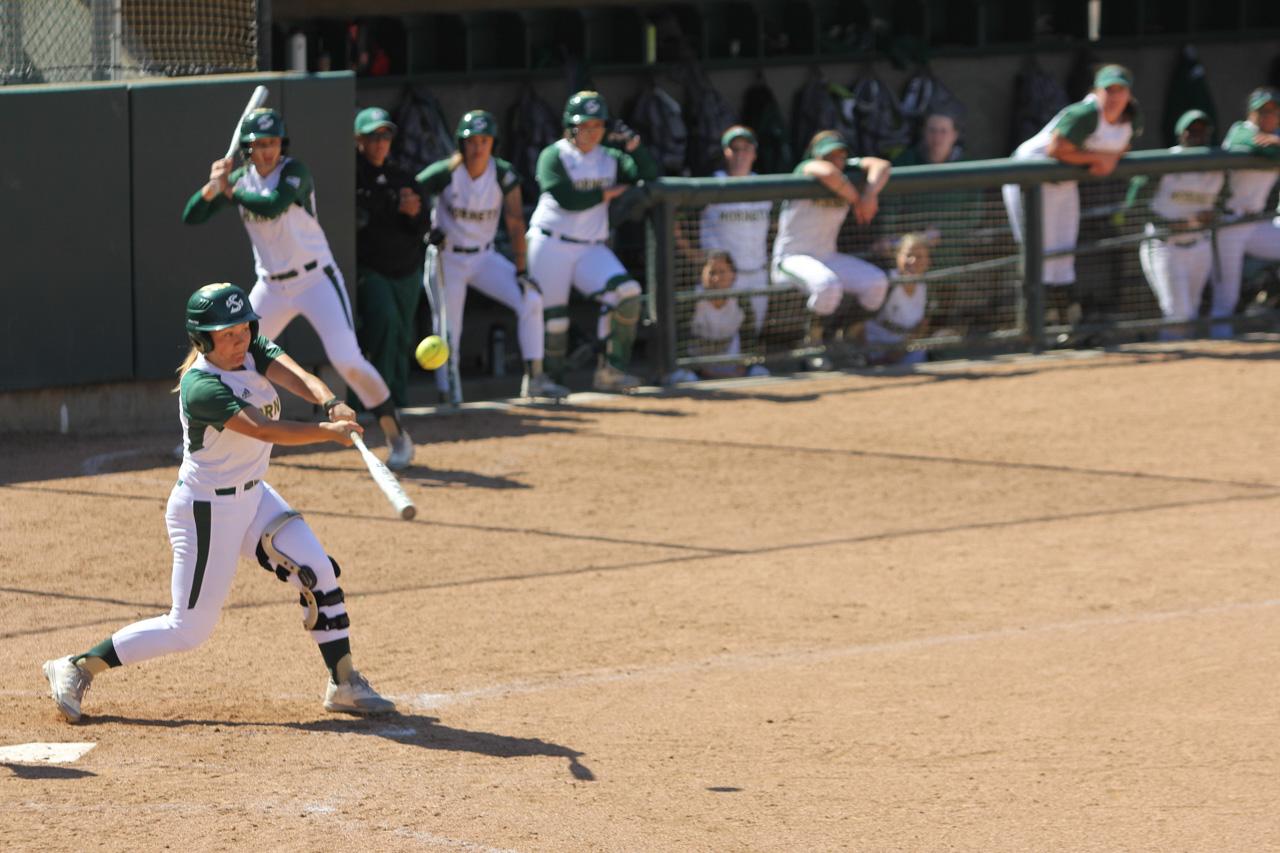 Sac State's only run in the second game came after freshman Suzy Brookshire drove freshman designated player Jade Arslanian home on a sacrifice fly in the sixth inning.
"I think we just need to trust in ourselves and trust in our ability to play the game that we know how to play," freshman pitcher Danielle Sperry said. "We just need to all come together as a team and gel better."
The Hornets will get this chance against Idaho State at noon Saturday at Shea Stadium.
Correction on April 5 at 9 a.m.: In a previous version of the last photo in the article, we mistakenly identified Mo Spieth as Suzy Brookshire. The error has been corrected.