ToGetHer group raises mugs for funds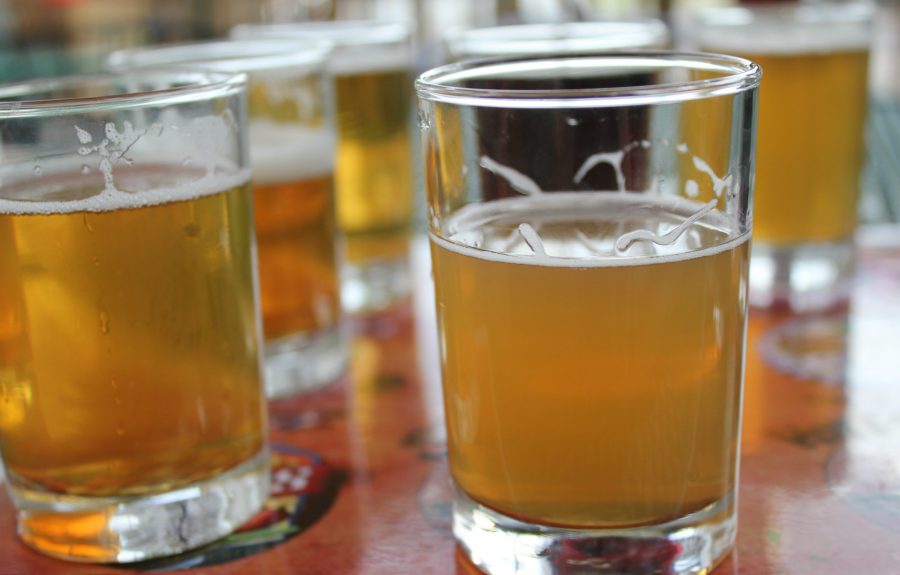 Local breweries like Hoppy and New Helvetia will join Sacramento State coaches and athletes on Friday at the Alumni Center for the third annual Oktoberfest to support the university's female athletes.
Sac State's Oktoberfest is an annual fundraiser hosted by the ToGetHer committee, which was formed in 2008 by head coaches of women's sport teams on campus after realizing that more must be done to give women athletes the best opportunities to succeed in their education and sports.
The event will be a casual and informal evening where attendees have the opportunity to meet coaches of the teams, enjoy local food and drinks and watch a highlight reel showcasing all participating teams' achievements.
"(Oktoberfest) is a great way for people to get to know the coaches and discuss their sports and promote their teams," said Lori Perez, head coach of women's softball team and main coordinator of the event. "In addition, it brings the community, faculty, staff, parents and alumni together."
Brewing companies like Mendocino and Yolo will serve their signature suds, while Roxie Deli, River City BBQ and Raley's will provide food for attendees. The vent will also include raffle items from Track 7 and Twelve Rounds breweries.
"We have many raffle items available such as a gift basket from each team and items from the community," Perez said. "One year, we had a signed basketball from Sacramento Kings player Ben McLemore."
Oktoberfest was the brainchild of former head gymnastics coach Kim Hughes and the rest of the ToGetHer committee. Since Hughes' retirement, Perez and assistant gymnastics coach Tanya Ho took over the commitment to organize the event.
"Through collaboration in ToGetHer, we can network share ideas to help each other," Perez said. "(We) talk about challenges that face female student athletes, and discuss strategies to better our teams such as recruiting, coaching styles and a variety of other issues."
Gymnast and senior kinesiology major Anneke Klaver said that Oktoberfest is different from any event on campus because it gathers athletes, coaches, parents and the entire community together to discuss an issue that isn't being talked about often.
"What I like about it is that the money being raised is to help female athletes in the collegiate world — a world that I am very familiar with," Klaver said. "It's unique and great because it is an event celebrated around the world and we get to bring it to Sac State."
Like Klaver said, all proceeds of the event will go to funding scholarships for female athletes to help them receive higher education training in their sport at a collegiate level and to help them reach their goals of graduation.
"Oktoberfest is not just about raising funds, but raising awareness and increasing community participation with Sacramento State Athletics," Ho said. "Each coaching staff will personally be pouring a variety of local beer and wine, so that we may interact with all who attend."
The event will be held at the Alumni Center on Friday from 5 to 8 p.m. Tickets range from $25-$30.