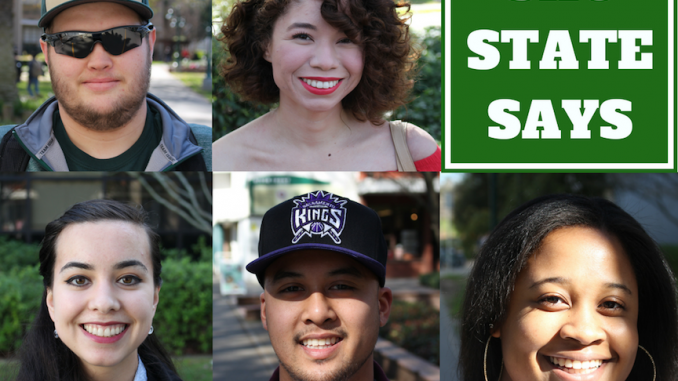 We've been reporting on the potential tuition increase for all CSU students, and it's likely that the CSU trustees make it official in March. Unless the California legislature decides to increase the funding of the CSUS system, Sac State students are going to have their wallets hit. Weigh in online using the hashtag #SacStateSays.
(Photos by Kameron Schmid)

The following two tabs change content below.

Kameron Schmid
Kameron Schmid is a news editor at The State Hornet. He is a junior at Sacramento State, where he is majoring in journalism. He can be reached at
[email protected]

Latest posts by Kameron Schmid (see all)