Sac State draws with Seton Hall 2-2 after 10-inning pitching duel
Despite going into extra innings, the Sacramento State softball team and Seton Hall only scored two runs a piece which led to a 2-2 tie at Shea Stadium due to the lack of sunlight.
Sac State coach Lori Perez was forced to use a younger lineup that did not include everyday starters: sophomore shortstop Sydney Rasmussen, junior second baseman Zamari Hinton, sophomore outfielder Nene Alas and senior catcher Nikki Gialketsis.
"I thought our team did a good job filling in for our injured and sick starters," Perez said after the Hornets' third draw in Division I program history. "We had our chances to win — we just didn't execute."
In the top of the first inning, Seton Hall jumped out to a 1-0 lead after pitcher Lauren Fischer's single scored teammate Alexis Walkden from second. Sac State responded with a run of its own in the bottom frame after freshman outfielder Suzy Brookshire got on board with a double and sophomore third baseman Mo Spieth drove her in on the next at-bat.
After the first inning, both team's pitching staffs settled into a groove with four scoreless innings before the Hornets posted their second run by way of an RBI single from Spieth.
"We weren't playing defensive today — we were really aggressive offensively," Brookshire said. "Even though it resulted in a tie, I felt like we played a great game and built some momentum."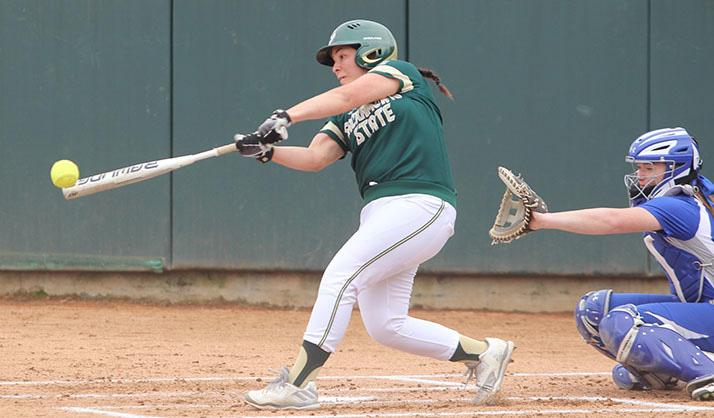 Seton Hall answered in the top of the sixth inning by loading the bases, which led to a score by second baseman Sara Foster off a fielding error by Sac State freshman shortstop Rylee Sager.
Fischer (2-1) started for Seton Hall and pitched six innings, giving up seven hits, striking out three batters while only allowing two runs. Sac State's right-handed senior pitcher Taylor Tessier (0-3) threw for three innings, allowing three hits, striking out three batters and allowing one run.
Entering the game in the fifth inning out of the bullpen, Danielle Sperry pitched a near-perfect five innings for the Hornets. However, the scoring opportunities were there as both teams left a combined 20 runners on base (Seton Hall with 12 of those runners).
"Our pitchers really kept us in the game on the mound," Perez said. "Danielle Sperry came in and really shut things down in some tight situations and by inducing ground balls."
Sac State returns to action at Shea Stadium tomorrow with a doubleheader against University of Nevada beginning at 1 p.m.
"I thought we saw a lot of growth in our players today in being able to handle pressure situations," Perez said. "We just have to continue being consistent and learn to get that extra run that will secure victories."