Former high school teammates bring water polo to campus
After a mournful trip to their hometown of Porterville, Sacramento State students Luis Barraza and AJ Dodd found the inspiration to start a water polo club after the passing of their former teammate.
Barraza and Dodd both attended Harmony Magnet Academy, a school located outside of Porterville. Both athletes played water polo for the Spartans all four years and attended their former teammate Neal Honka's funeral the weekend of Sept. 29.
"The funeral brought us back together and we talked about how much we missed playing the sport," Barraza said. "After that we thought about starting a water polo club here at Sac State."
Barraza, a junior spanish major, was the treasurer of the lacrosse club which was started up earlier this year. Barraza used his experience to get the water polo club recognized as an official club in only four days.
"The toughest part was getting all the paperwork done in time because the deadline to create a club was four days away from when we first started," Barraza said. "It was mainly myself and Dodd doing everything ourselves but now that we have a solid group of members, we have a lot more help."
Dodd, a sophomore majoring in kinesiology, was glad that the two took the initiative to start the club.
"If we just talked about starting it and never got to it, it would have been a waste," Dodd said. "Having initiative was the most important part of the process."
Both student athletes are excited to be competing in the pool again after multiple years away from the sport. In Barraza's case, he attempted to fill the void by joining other club sports in his prior three years at Sac State.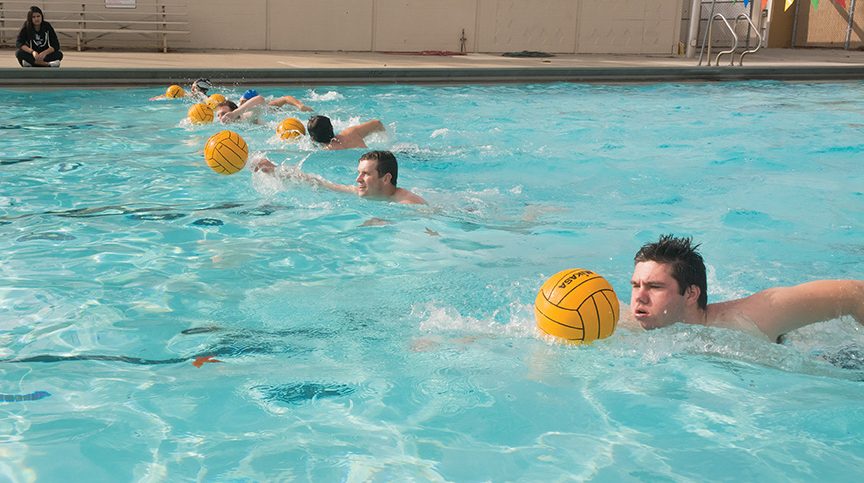 "I've tried other sports clubs on campus such as rowing, rugby and even lacrosse for a brief moment," Barraza said. "I just haven't found a sport I love like water polo so that's why I felt the need to create the club."
After the club was officially created, Barraza and Dodd recruited in the library quad for two weeks in attempt to garner new members. To their surprise, a large number of women were interested in joining and signed up as members.
One female club member in particular, Rachel Thompson, has taken on a leadership role and has helped Dodd and Barraza with the day-to-day operations.
"I was looking for a water polo club since I first transferred here earlier in the fall," Thompson said. "My friend showed me a picture of the club's flyer and I immediately texted Luis and from there it figured itself out."
Thompson, a junior-college transfer majoring in business administration, earned the position of vice president to be in charge of the female division of the club. Due to water polo rules, men and women aren't allowed to compete together; a rule which may lead to the potential start-up of an independent women's club.
"We currently only have a handful of committed girls and are about ten members away from having enough for a team," Thompson said. "The hardest part about recruiting is letting people know you don't have to be an amazing athlete to join the team. That's the beauty in a sports club."
For Barraza, he is glad to see his work affect many other members in a positive way.
"I really wish I would have done this sooner in my career at Sac State," Barraza said. "The process may have been difficult but it was totally worth it."