Trio of seniors elevates men's soccer team to program history
The Sacramento State men's soccer team is headed by three top leading scorers who all have one thing in common — seniority — but their journeys could not be more different.
Senior forwards Alex Bettencourt, Nate Nugen and midfielder Ivan Ramirez have had huge impacts on the team this season and helped Sac State (8-8-2, 4-5-1 Big West) earn the opportunity to host a Big West Tournament game on Saturday for the first time in program history.
Bettencourt, a transfer student majoring in communications, led the team in goals (6) and earned all-Big West second-team honors at the end of the regular season. Bettencourt had hopes of following in both his older brother's and cousin's footsteps, and despite not being accepted into Sac State out of high school, he did not give up on this dream.
"After not getting in, I just decided to go to Modesto Junior College, do my two years there, and try to transfer afterwards," Bettencourt said. "Both my older brother Chris and cousin Adam played here before and after watching them, I knew I wanted to play soccer here."
Both Chris and Adam Bettencourt last played for Sac State in 2011, the same year Alex Bettencourt played his last season at Hilmar High School in Hilmar.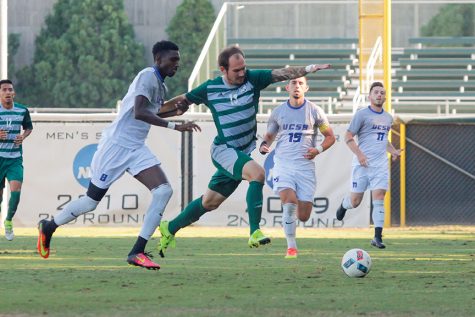 Nugen, the second leading goal scorer (5) for the Hornets and leader in shots on goal (15), started at Sac State but transferred to Azusa Pacific University for his sophomore and junior years before returning to Sacramento to earn an all-Big West second-team selection in 2016.
"I was really immature at 18 years old coming out of high school," Nugen said about his decision to transfer. "Freshman year was a lot for me and playing soccer, too, just burnt me out."
Nugen, majoring in kinesiology, transferred to Azusa Pacific without the intent to play soccer there. Nugen later learned of a scholarship opportunity which enticed him into picking up the sport again.
"It was a lot more casual soccer down there because it's Division II," Nugen said. "Playing there two years made me realize I still had a fiery passion for soccer and I looked for a second transfer to come back here."
Nugen was later approved to transfer back to Sac State and sat out the 2015 season as a redshirt.
"Looking back, I wouldn't change a thing because it made me who I am today," Nugen said. "I did a lot of growing up and learning down in Azusa Pacific."
Ramirez, the third leading scorer (4) and second leader in assists (5) for the Hornets, is a fourth-year senior from San Jose majoring in communications. Ramirez had the more traditional journey by playing at Sac State all four years, but he has seen the team grow immensely since he first started.
"We started off slow my freshman year because we were a really young team with 10 newcomers that class," Ramirez said. "But as you get older and you play with the same guys over four years and learn from the same coaches, it builds chemistry."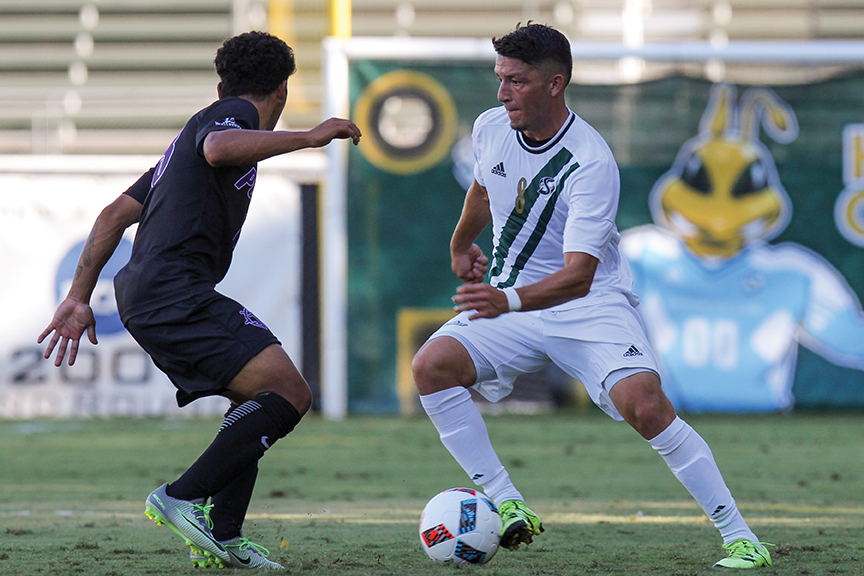 The additions of transfers Nugen and Bettencourt "only added to the chemistry," Ramirez said.
Ramirez attended San Jose's Santa Teresa High School and was scouted by a handful of other schools. Ultimately, Ramirez's decision to become a Hornet came down to the chance to live independently while only being a couple hours away from home.
Sac State men's soccer head coach Michael Linenberger realizes what kind of impact these three seniors have had for the program and knows they will be missed.
"You look at Ivan, you look at Nate, you look at Alex Bettencourt, they were more than our three leading goal scorers," Linenberger said. "They've led the team off the field as well and have been good role models."
All three players have aspirations of playing soccer professionally, but before looking too far ahead, the trio must come together on a final run to succeed in the Big West Tournament.
"We are trying to win the Big West, who knows how many games we have left," Ramirez said. "I am just trying to stay in the moment."
Despite their dissimilar journeys to and with the program, all three players can agree that the relationships they have built with each other are special.
"Your teammates are your brothers," Ramirez said. "They are who you see everyday and they become family."
"This brotherhood is something that you can't find anywhere else," Nugen added. "It's a one of a kind thing, and I'm eternally grateful for it."
Sac State and its 10 seniors, including Bettencourt, Nugen, and Ramirez, will be put to the test against UC Riverside in the Big West Tournament's first round Saturday at 3 p.m. at Hornet Field.