Former Sac State softball player wins bronze in Rio Olympics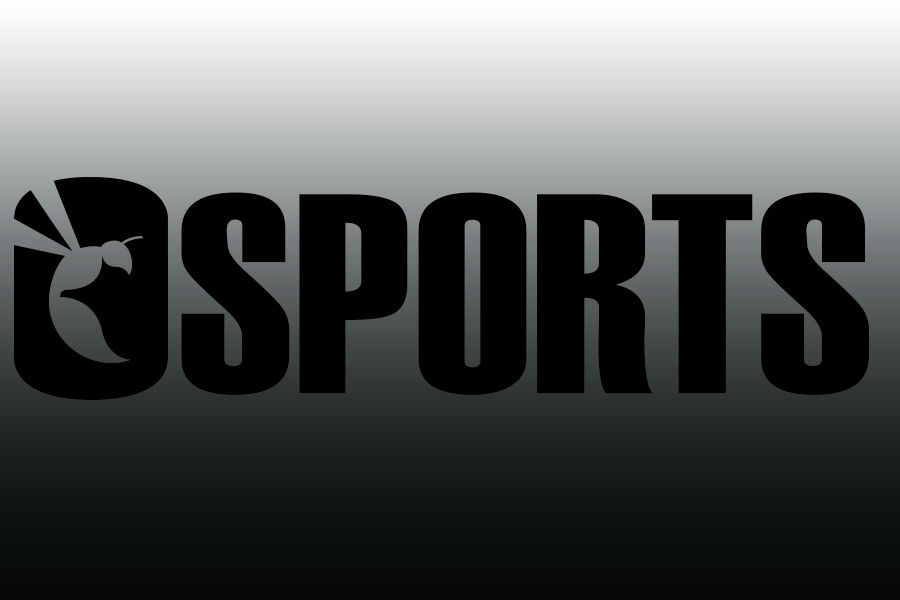 Sacramento State alumna Andrea Becker won an Olympic medal in the 2016 Olympics held in Rio de Janeiro, Brazil, for a sport in which she has never played before.
Becker, 37, worked as the United States men's volleyball psychologist during the Games and watched on the sidelines as the team secured the bronze medal after trailing by two sets against Russia on Aug. 21.
"It's such a highly interactive sport that it really requires all athletes on the court to be in the right mental place because the game shifts so quickly," Becker told Vice Sports. "The score is fickle, and you're never safe. Especially at this level, with the caliber of teams at the Olympics … it's about collective focus point after point after point."
Becker, a Martinez, California native, has always had a natural connection to sports, including softball; which helped bring her to Sac State where she walked onto Kathy Strahan's softball field in the spring of 1997.
Strahan, who coached softball at Sac State from 1993-2013, admired Becker from the first time the two met because she was equally as persistent and didn't give up for anything.
"I can appreciate what it takes to get to the top," Strahan said. "She was one of the hardest workers that I have ever coached."
A lot of Becker's persistence came from her having to deal with a herniated disc, which often caused her immense pain to the point where she physically could not play in games. Due to this, Becker developed an almost enlightened attitude about softball because of what she had to go through.
"Any day that you get to put on your cleats and lace them up means that it is a good day," said Becker, thinking back to her days in a Hornet uniform.
Lori Perez, current Sac State softball coach and teammate of Becker's from 1999-2001, recalls her time alongside fellow co-captain Becker as an exciting experience both on and off the field.
"You could see the energy and excitement around her," Perez said.
The dedication Becker put into every game was exhibited through her knack for finding ways to motivate the team even if they took a loss, according to Perez.
This enthusiasm translated to academics as well, as Becker's college career was outstanding and earned her praise from her teammates and even Strahan, who noted she was the "epitome of a student athlete."
In her studies, Becker met Gloria Solomon, a professor of sports psychology and kinesiology at Sac State, who would end up becoming the mentor she needed to pursue a career in sports psychology.
The pair co-wrote "Focused for Fastpitch", which is a book detailing the psyche and mentality of softball players and how to mentally cope during games. This book was the first of its kind, since at the time of its release there had never been any book detailing the mentality of softball players.
"People think that a sports psychologist would make the players think more. But I'm actually trying to get them to play in the absence of thought—analytical thought," Becker told Vice Sports. "I don't want them analyzing why the pass went well or didn't go well, or why that swing went well or didn't go well.
Becker further detailed the mentality of an athlete during a game.
"When a player isn't doing well, they tend to go internal. I'm trying to help them be external," Becker said.
With Solomon's guidance, Becker began school at the University of Tennessee to pursue a doctorate in sports psychology. After completion, Becker's life would change immensely after finding out that one of her former professors had a son that was interested in working with her.
John Speraw, who coached the UC Irvine men's volleyball team at the time, offered Becker a job as the sports psychologist. At this point in time, Becker was a professor of sports psychology at California State University, Fullerton. After accepting, Becker eventually followed Speraw to UCLA.
"Dr. Becker has had a significant effect on the UCLA men's volleyball program," Speraw told USA Volleyball. "She earned the respect of the players at UCI and UCLA. She is eminently qualified, extensively published and passionate about her profession; we are privileged to have her."
Speraw was eventually offered the job as head coach of the U.S. men's volleyball team, which meant that Becker would have the opportunity to represent her country in the Olympics.
Becker now has a bronze medal for her efforts as a sports psychologist with Team USA and it all began in the infield at Sac State.
"Best attitude. Best effort. Best teammate," Becker tweeted. "Keep your eyes on those, and then don't be surprised when you look up to see the final result!"