Senior big-men tandem leads the frontcourt for men's basketball team
Like the trees on campus, Sacramento State men's basketball seniors Nick Hornsby and Eric Stuteville tower over other competitors with their low-post tandem in the Big Sky Conference.
At 6-foot-11, Stuteville looks over opposing big men and is averaging career highs in field goal percentage (63.8 percent), points per game (12) and rebounds per game (6.3). Starting frontcourt teammate and fellow tri-captain Hornsby stands four inches shorter (6-foot-7), but is posting career highs as well in points per game (10.9), rebounds per game (8.1) and 3-point percentage (37.8).
"Their overall offensive efficiency has improved in every area you want it to," Sac State coach Brian Katz said. "In this little stretch where we've won eight of the past 13 games — they have been fairly consistent and I think that is why we've had success recently."
Coming out of high school four years ago, both players were raw talents but Katz said he saw the potential that Stuteville and Hornsby could bring to the Hornets.
"Nick had a really great motor and a high activity rate on the court," Katz said. "Eric was clearly tough with some skills down low but both of their skill sets needed to be refined."
Hornsby, who went to Tustin High School, earned first team All-State honors and was ESPN's 20th-ranked recruit in California his senior year. But entering Sac State, Hornsby was tasked with learning a new system and saw few minutes.
"Freshman year I was in learning mode and adjusting to how much faster everything in the college level is," Hornsby said. "Now I'm the guy the younger guys look up to and telling them what to be looking out for."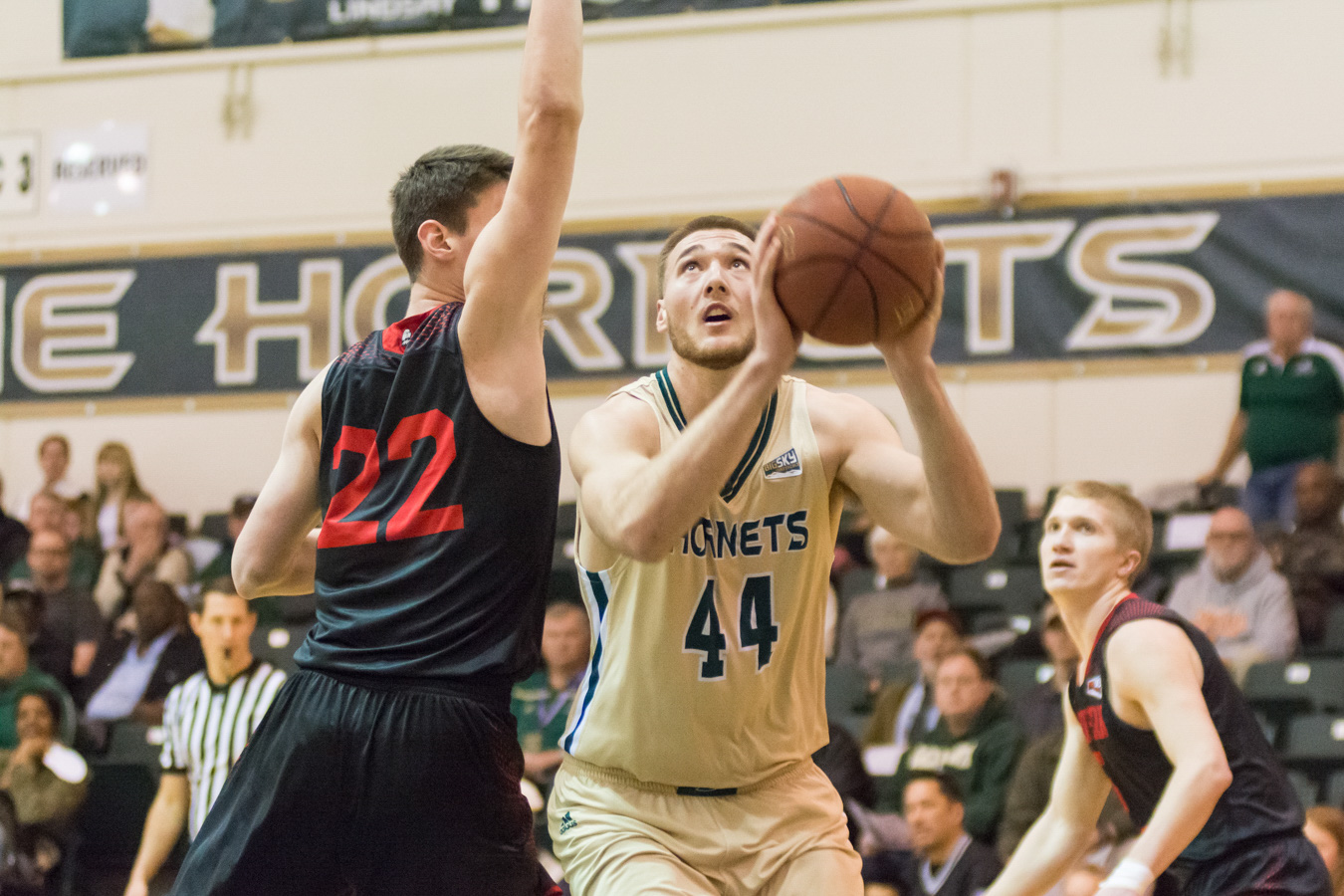 Stuteville, who attended Casa Roble High School in Orangevale, earned first team All-League and All-Metro honors as a senior. During his first few years as a Hornet, Stuteville received guidance from former standout guards Mikh McKinney (currently a member of the Delaware 87ers in the NBA D-League) and Dylan Garrity.
"Dylan and Mikh really turned it around for us the second half of freshmen year and it carried on to the year after," Stuteville said. "Sophomore year we were a force to be reckoned with in the Big Sky Conference and came one win shy of winning the conference regular-season title."
Stuteville and Hornsby started on the 2014-15 team that finished 21-12 and had high hopes going into their junior season, but the team caught the injury bug and fell short of expectations after finishing 14-17 (6-12 Big Sky) last year.
With two regular-season games remaining in the 2016-17 campaign, the duo has the Hornets muscling through the Big Sky with an 8-8 record and carrying momentum heading into the Big Sky Tournament thanks to their leadership.
"They're both easily as good as any leaders I've ever had," Katz said. "They both went from guys that learn and follow along — to guys that need to lead and they have done a great job."
Sac State freshman forward Joshua Patton credits both Stuteville and Hornsby for the growth on his individual game down low.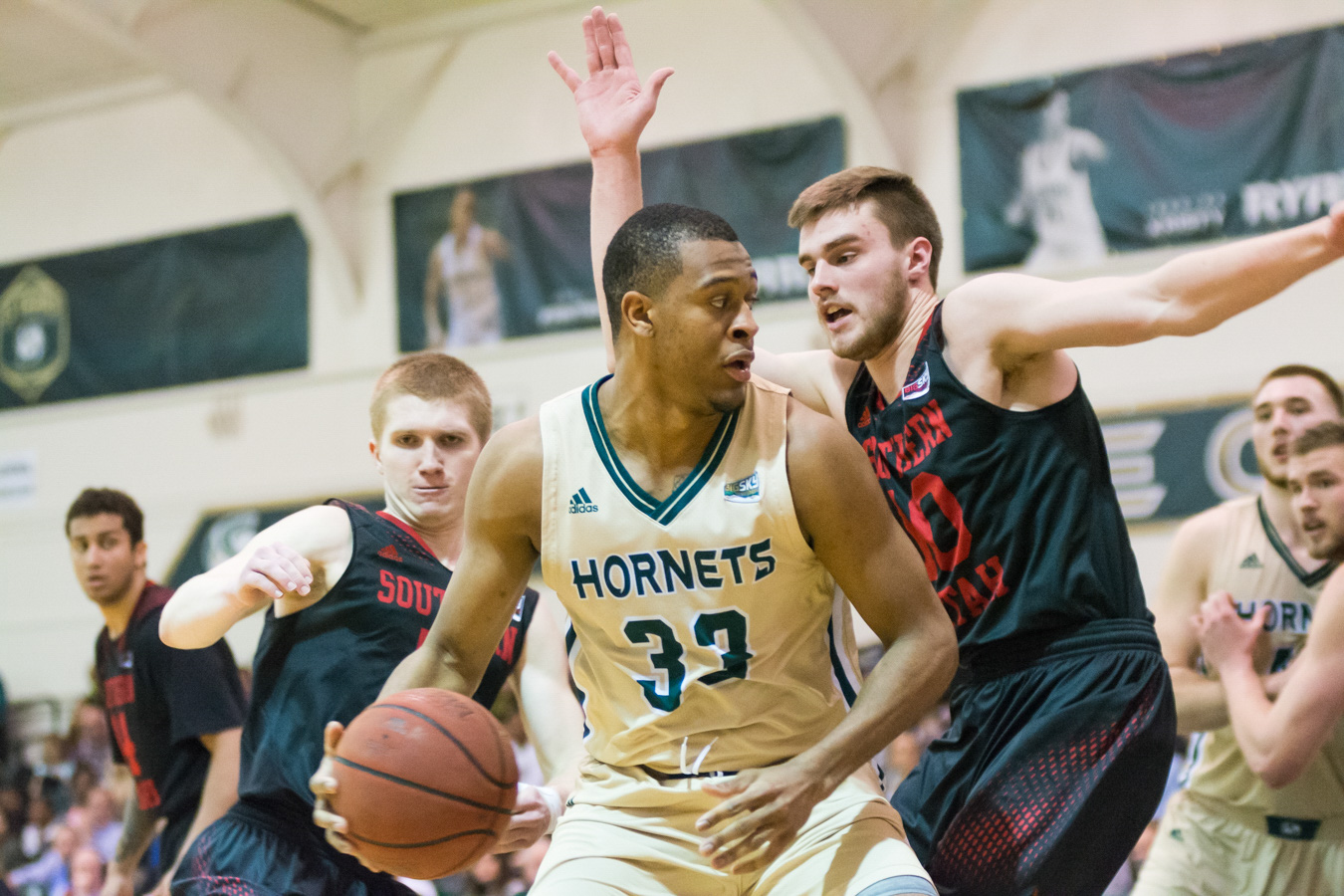 "They have helped me work on little things like when to keep my eyes up, when I should pass out, when I should score and how to stay relaxed," Patton said. "On defense, they've helped me with my timing on blocks which is something I like doing."
As the duo's final season comes close to an end, Hornsby and Stuteville find themselves among the all-time leaders in several categories for Sac State's basketball program.
As of press time, Stuteville sits first all-time in games played (121), second all-time in blocks (148), second all-time in double-doubles and is 22 points away from becoming the first center to reach 1,000 points in program history. He will set a new all-time single season record for field percentage if he keeps his — which sits at 63.8 percent — above 62.2 in the final two games.
Hornsby is tied for second in all-time games played (119), third in all-time rebounds (693), eighth in all-time steals (130) and seventh all-time in minutes played (2,886 minutes).
"Every year they've grown as leaders it's been tremendous," Katz said. "They have put together great seasons this year — everything from A to Z. Those guys are as good as big men as you can get around."