5 spring makeup trends spreading on campus
March 29, 2018
As spring starts, the change in weather has brought changes to makeup trends. Whether you're preparing for a night out or just a casual coffee date, makeup can add extra emphasis to anyone's look. In the winter, it is more common to see bold lipstick and eyeliner. However, now that warmer weather is around the corner, many Sacramento State students are starting to wear lighter makeup. Here are five makeup trends that can be spotted on campus.
Golden highlighter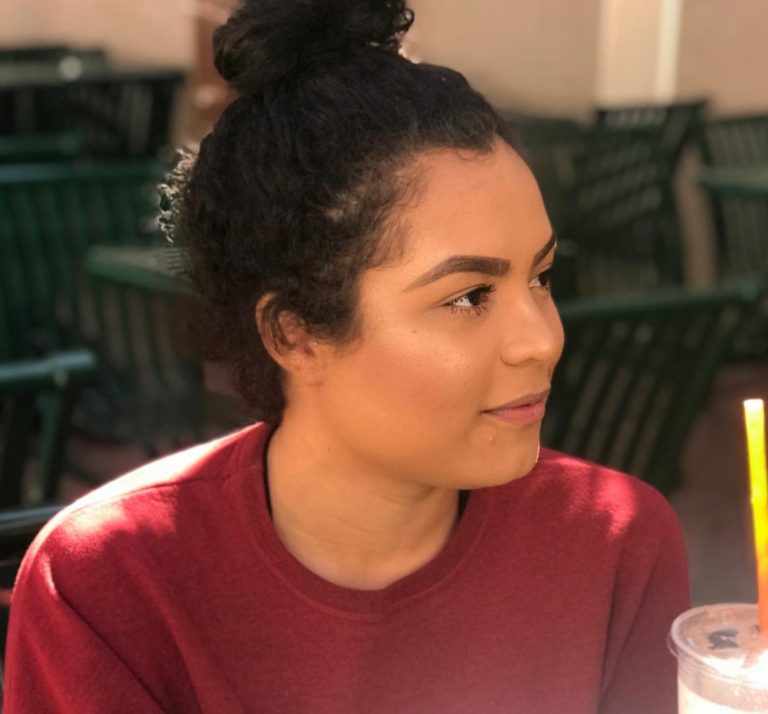 Alexis Roberts – The State Hornet
Highlighter is a trend that emerged fairly recently and can be seen on the faces of celebrities and many well-known makeup artists. Highlighter is often applied to the high points of the face to create a golden finish look. Rihanna is frequently seen with a bold highlighter, and has even launched her own makeup line, Fenty Beauty.
Sac State junior Haley Korsmo said that she doesn't go anywhere without wearing highlighter.
"It honestly makes me feel like I am glowing outward," Korsmo said. "Since I have more of a rounder face, it really accentuates the cheek bones I wish I had."
Bright eyeshadow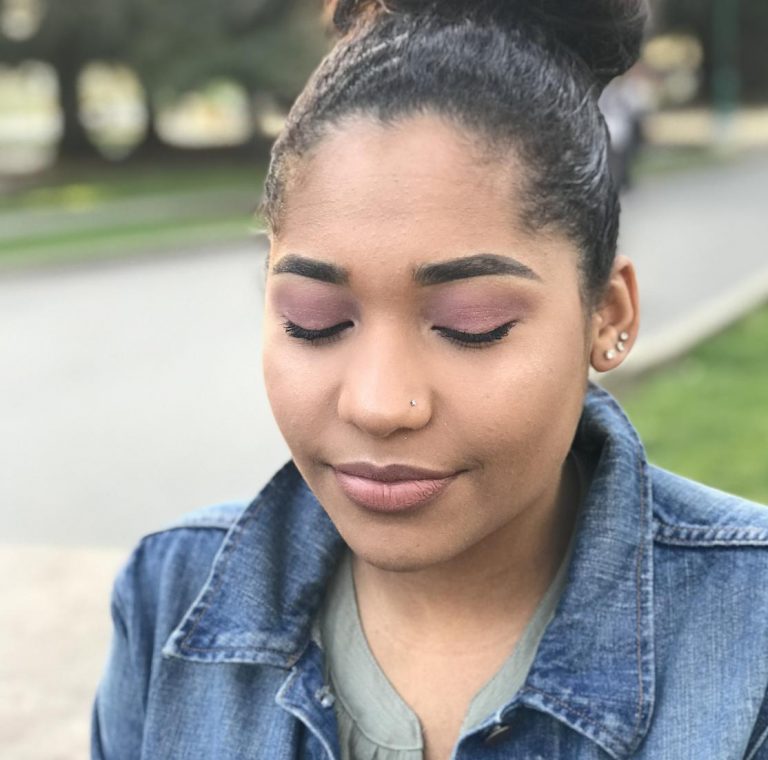 Alexis Roberts – The State Hornet
During winter, eyeshadow trends tend to follow clothing trends — deep, dark shades on the eyes match sweaters and coats of the same colors.
Sophomore Monica Brown said in the winter she matches eyeshadow with the darker colors of clothing she wears. During the spring, she said she wears lighter eyeshadow colors because if she sweats, her makeup will still look good.
"I definitely feel more special and confident," Brown said. "Brighter eyeshadow colors bring me out of my shell."
Skin care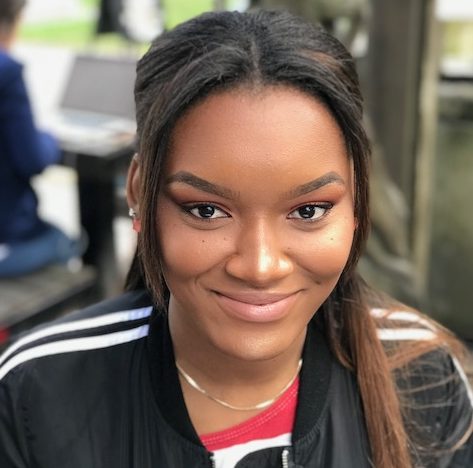 Alexis Roberts – The State Hornet
A good base — healthy skin — is vital to every step of makeup application. Taking care of skin can involve creams, masks and soaps that promote naturally healthy skin. As the temperature rises, many people opt for a more natural, foundation-free look so their makeup doesn't clog pores or sweat off when they're walking around campus all day.
Senior Kelaiah Johnson said she uses a minimal skincare routine, composed of Dove sensitive soap and witch hazel.
"Skin care is the reason why my skin looks so good," Johnson said. "The foundation I use just makes it look even better."
Winged Eyeliner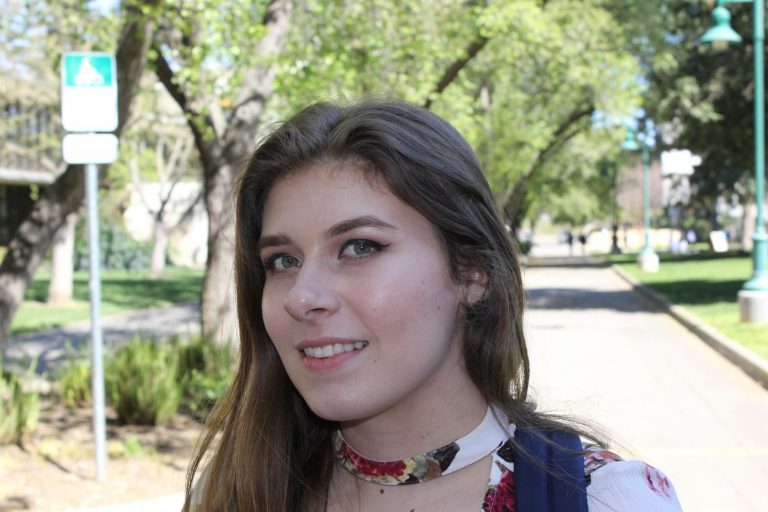 Tessa Devere – The State Hornet
The classic look of a winged eye is no new trend, but it is ever-present on campus this spring.
From a tiny wing to a large wing, this is a fun makeup trick to change the shape of your eye and accentuate what you like about your eyes.
Senior Chloe Cooper is a big fan of gel eyeliner. She recommends a small angled brush for beginners.
"Gel eyeliner is my new friend," Cooper said. "It took me 10 minutes this morning because I kept messing up, but practice makes perfect."
Glitter All Over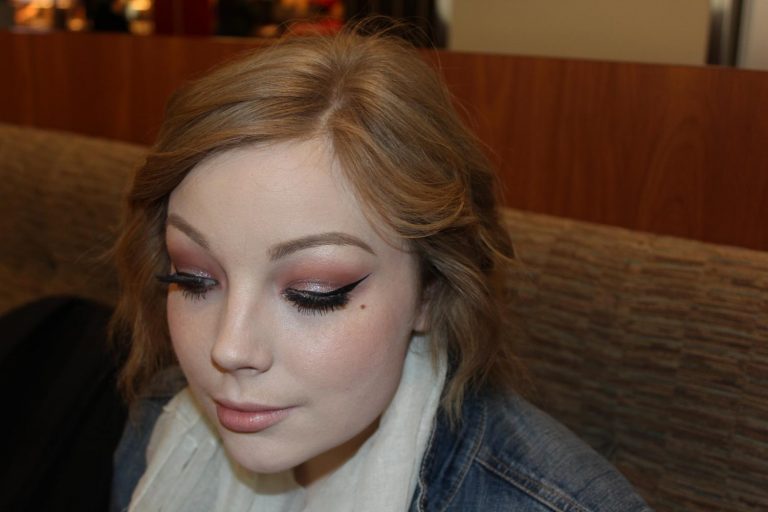 Tessa DeVere – The State Hornet
Spring brings more music festivals, and nothing fits music festivals better than glitter.
When someone puts on glitter, it seems to spread everywhere. Sac State is no exception to the popular trend.
Junior Emily Ellis gets her daily inspiration from Instagram page @trendmood1, using products such as Stila Glitter.
"I don't follow any certain trends, but I like glitter," Ellis said.