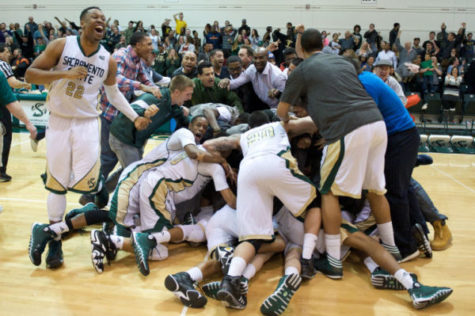 State Hornet Staff

February 2, 2014
While most players dream about making a buzzer beater in a Division I college basketball game, Sacramento State point guard Dylan Garrity's dream became a reality.Garrity made a 75-foot shot at the buzzer to defeat Weber State, 78-75 in overtime Saturday in front of a nearly sold-out crowd.After the ...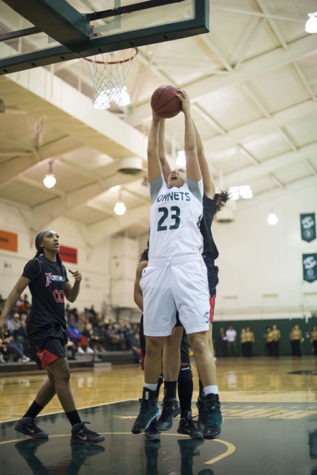 December 6, 2013
The Hornets' women's basketball team pulled off a thrilling upset against then undefeated Saint Mary's at Colberg Court Thursday.     Sacramento State (5-1) beat the Gaels 94-92.Saint Mary's (7-1) had entered the contest as one of 23 undefeated teams in the nation before falling to the Hor...
November 17, 2012
Another Sacramento State athletic program has shown it can hang with the big dogs of the Pac-12 after the Hornet men's basketball team knocked off Utah on the road tonight. The Hornets trailed by as many as 13 points in the second half before clawing their way back into the contest and eventually t...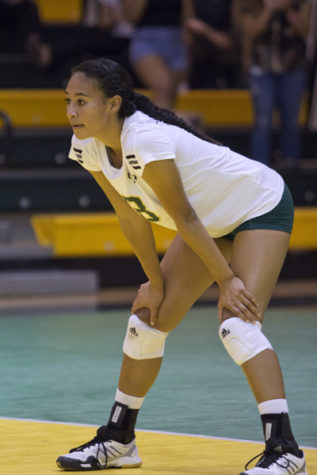 September 13, 2012
On Thursday, the Sacramento State women's volleyball team opened conference play with a decisive victory over Eastern Washington in three straight sets at The Nest. The start of the first set was back and forth, but as the set wore on Eastern Washington could not keep up as the Hornets increased th...