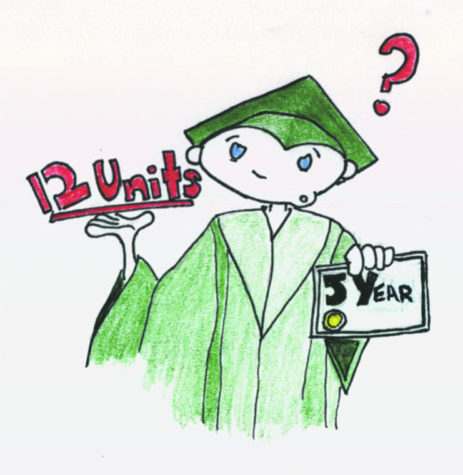 October 8, 2013
As incoming freshmen, most students were made to believe they could complete college in four years, but here at California State Universities, taking a steady 12 units each semester is considered a "full load." This could not be further from the truth.Using simple math, one can calculate that taking...
Mitchell Wilson and Aaron Moran

February 8, 2012
Sacramento State students could earn degrees with fewer units under a plan to streamline general education requirements. A possible change would result in the reduction of three units from the General Education requirements. "Our overall goal is to simplify and clarify our GE structure and to that end, ...