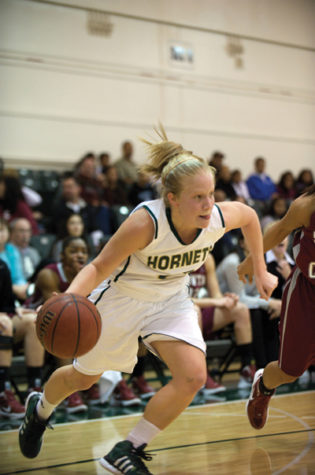 State Hornet Staff

November 29, 2012
Sacramento State head coach Jamie Craighead's biggest adjustment coming out of halftime was turning up defensive pressure.The Hornets' women's basketball team found themselves trailing against the University of San Francisco by nine points, but forced 20 turnovers in the second half to finish with a 68-...
September 21, 2012
Winds made it a tough win today for Sacramento State women's soccer team in its game against North Dakota, ending 1-0. Sac State head coach Randy Dedini said his team played against the wind the entire first half, which gave North Dakota nine chances to capitalize on corner kicks, but never finish...
State Hornet Staff

September 14, 2012
Sacramento State women's soccer got its first win since the beginning of season after defeating UC Santa Cruz on Friday at Hornet field.The Hornets put up three shots within the first 15 minutes of play, when seconds later senior midfielder Victoria Ramirez took a shot and made the first goal of the...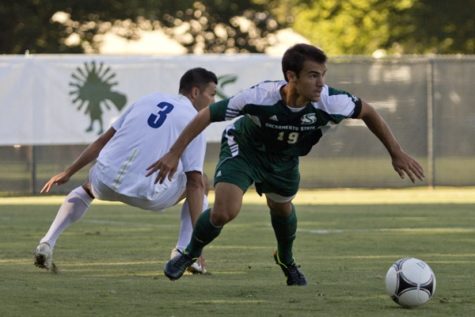 September 1, 2012
Due to a diving goal by senior Matt Linenberger in overtime, the Sacramento State men's soccer team defeated the University of San Diego 2-1 Friday at Hornet Field during the team's home opener. The majority of the game was defined by penalties with 24 fouls and five yellow cards, but the Hornets were...
September 1, 2012
The Sacramento State women's soccer team lost against the University of San Francisco 4-1 after a three-goal second-half run put together by the Dons on Friday night at Nogesco Stadium. Sac State is now riding a two-game losing streak with the loss. The Hornets (1-2-1) went into halftime tied 1-1 with...