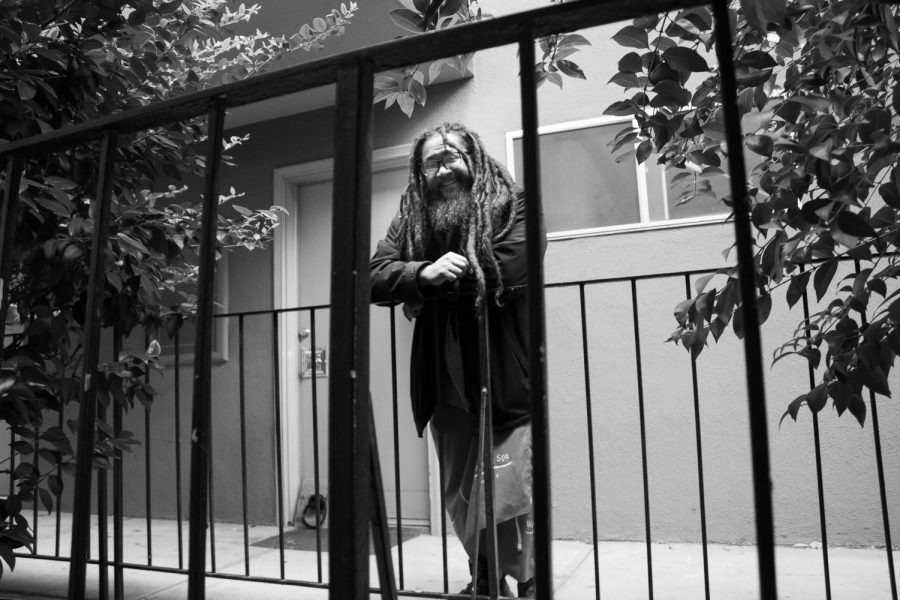 Gerardo Zavala
Charles Joseph beams as he looks out past the front yard to the street. He's sitting outside a family home, in the sun, surrounded by the playful screams of his nieces and nephews.
Today is the day his house arrest order has been lifted. After 10 and a half months of confinement, Joseph can finally walk across the street.
"I usually walk to the edge of the sidewalk and look across the street, " Joseph said. "It's been 14 years almost that I've been waiting for this moment."
Prior to being confined to his Sacramento home, Joseph served 12 years in a high-security state prison charged with robbery for a crime he committed when he was 22-years-old. Upon his release, Joseph, a legal resident, was taken by U.S. Immigration Customs and Enforcement to a detention center where he spent the next 11 months.
With the onset of COVID-19 during his ICE detainment, Joseph became increasingly concerned with the safety of the facility and the center's ability to adhere to proper COVID-19 guidelines. Joseph began to organize and mobilize for change within the Mesa Verde ICE Processing Facility.
The former ICE detainee is now working to continue the activism he began within detention walls and attributes his perseverance and pathway to healing to music, art and faith.