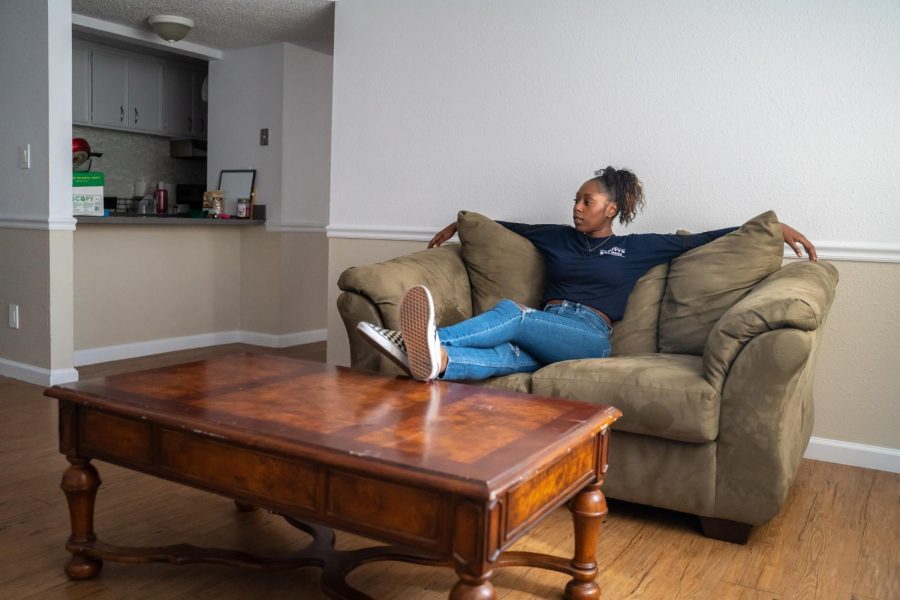 Eucario Calderon
"I'm overwhelmed," Sacramento State criminal justice major Jayda Preyer said inside her two-bedroom apartment located 10 minutes from campus. 
When Preyer moved to Sacramento in January, she was unable to find affordable housing. She found herself commuting from her hometown in East Oakland before moving into emergency housing at Sac State. 
Preyer transferred to Sac State with the hope that Sacramento would provide an affordable environment to finish her degree in.
Instead, she found herself waitlisted for on-campus housing and dismayed to find an inflated housing market with average rents higher than she could afford while going to school full-time, even with financial aid.
According to a 2018 Sac State press release, as many as 1 in 10 Sac State students face homelessness in a city with notoriously high rents. A report issued by the California State University system the same year found that 11 percent of students in the 23-campus system are either homeless or have experienced some form of homelessness during their college careers.
Story continues below photo.