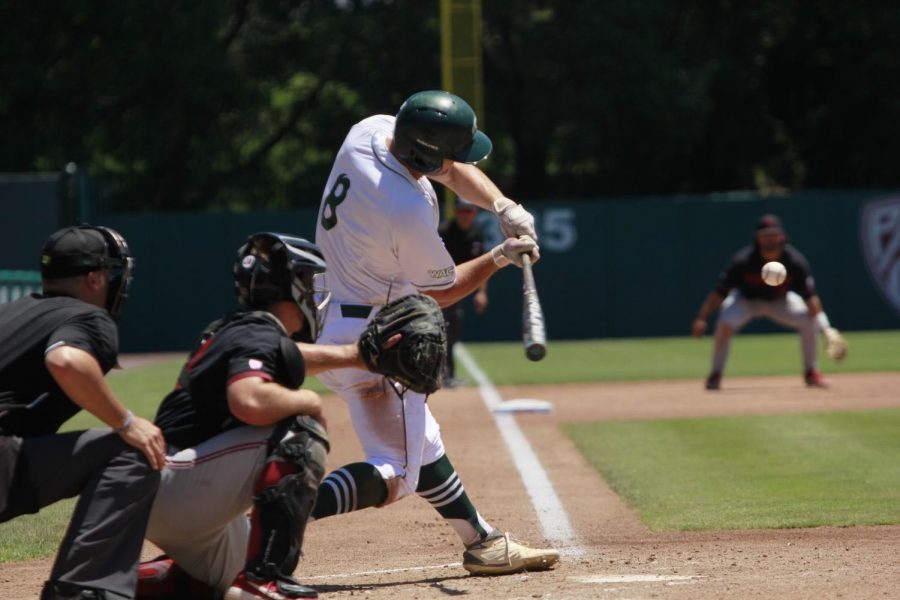 Shaun Holkko
Student-athletes at California universities like Sacramento State may soon be able to make money through endorsement deals and other channels, thanks to a bill passed unanimously by the state Legislature Wednesday. 
Senate Bill 206, commonly known as The Fair Pay for Play Act, passed in the Assembly Monday and the Senate on Wednesday. The bill is now headed to Gov. Gavin Newsom's desk for signing. 
If the bill is signed, schools can no longer stop athletes "from earning compensation as a result of the use of the student's name, image or likeness." 
The NCAA's board of governors urged Newsom in a letter Wednesday to stop the bill from becoming a law, calling it "harmful" and "unconstitutional."
The Sac State athletics department declined to comment on the bill.
Professional athletes like Los Angeles Lakers forward LeBron James, have been in support of the bill since it was initially proposed. Following the letter to Newsom, James urged the NCAA to work towards a national policy to pay college athletes.
Story continues below tweet.
Or….because of this bill, you can work with everyone to create a national policy that is fair to the athletes. 🤷🏾‍♂️✊🏾👑https://t.co/Ey3lBzeB3v
— LeBron James (@KingJames) September 11, 2019
The NCAA's letter added that the bill, "would erase the critical distinction between college and professional athletics and, because it gives those schools an unfair recruiting advantage, would result in them eventually being unable to compete in NCAA competitions."
In a press release, Sen. Nancy Skinner, D-Berkeley, the bill's author, said, "SB 206 brings an end to the exploitation of student-athletes by the multibillion-dollar college sports industry, which generates wealth for all involved except the students."
If signed by Gov. Newsom, the changes will go into effect Jan. 1, 2023. 
Story continues below tweet.
LET'S GO!! The Calif. Legislature has spoken! The Senate just gave final OK to #SB206, the Fair Pay to Play Act, on a 39-0 vote! SB 206 will let college athletes earn $$ from their name, image, and likeness.
Next stop, @GavinNewsom's desk!
Background:https://t.co/rLaOUIrOTl
— Nancy Skinner (@NancySkinnerCA) September 11, 2019
The bill could be a game-changer for student-athletes at any school, including Sac State, who are prohibited from work during the season and must receive permission to work over the summer.
"NCAA athletes can't get jobs, so where are they supposed to get money from?" asked Areianna Purry, a Sac State psychology major who plays club soccer.
Other students felt that many who are given a free ride to school could benefit from the opportunity to make some money on top of their scholarships. 
"A lot of my friends don't really come from places where college is really an option, so their ticket to college is their talent," said Kaeley Kelly, a child development major who also plays club soccer. "That's just another way that they might make money and view it as providing for their family."
Chris Walker, an assistant coach for the Sac State men's basketball team, remained neutral on the idea of students being able to get additional compensation. 
"I do think they are getting compensated for free education," Walker said. "However, if they think they need to get compensated for more than that, then great."
Story continues below video.
Walker, who played basketball at the University of Oklahoma and graduated in 2008, said a bill allowing him to make money off his likeness wouldn't have changed his collegiate goals or experience. 
"When I was coming up, you wanted to play Division I (basketball)," Walker said. "You wanted to get a scholarship so you didn't have to pay for school. To me, that was my dream."
For future students who dream of making money beyond scholarships, the bill could provide an opportunity outside of what they already get from their university.
Skinner also stressed that the bill does not in and of itself affect compensation for student-athletes, it merely gives those athletes more options for their compensation.
"SB 206 doesn't force colleges to pay," Skinner said. "It simply opens the door for athletes to earn money just like any other student, whether it's monetizing YouTube videos, teaching swim lessons or accepting scholarships."