Sac State to host book panel for the book 'Chasing Phil'
Author David Howard and storied FBI agents Jim Wedick, Jack Brennan will discuss the true story
March 5, 2019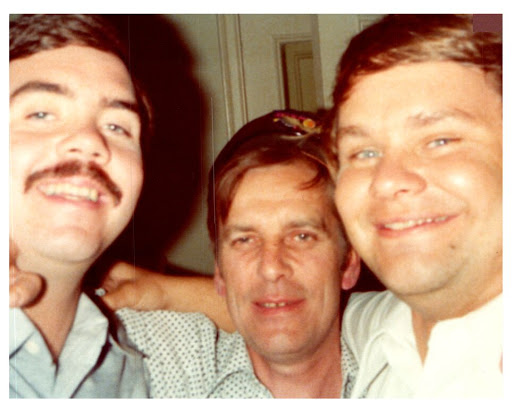 Photo Courtesy by David Howard
Jim Wedick and Jack Brennan were two inexperienced FBI agents during the 1970s when they were assigned an undercover case that would reshape the modern foundations of the agency.
On Wednesday, former FBI agents Wedick, Brennan and author David Howard are scheduled to speak about the case, brought to life in Howard's book "Chasing Phil: The Adventures of Two Undercover Agents with the World's Most Charming Con Man."  
According to Howard's website, the book retells the true story of Wedick and Brennan's undercover descent into the criminal world and their mission to befriend and ultimately catch con man Phil Kitzer, who stole millions of dollars from people around the world.
Jennifer Noble, Sac State criminal justice professor and organizer of the book panel, said that the event will be held in the University Union's Hinde Auditorium at 6 p.m. Students, faculty and alumni are strongly encouraged by Noble to attend and ask questions about the book and the experiences of the FBI agents.
There will be a reception and book signing after the event in the University Union's Lobby Suite.
The trio's visit to Sacramento State is a part of the Division of Criminal Justice's 50th anniversary week and is co-sponsored by the university's Alpha Phi Sigma chapter. Noble said that the entire week is a celebration of the criminal justice division's 50-year evolution on campus.
"We have multiple events going on within the division to bring alumni back to campus and get them involved and also to show the rest of the campus what we do here," Noble said.
Noble said she is thrilled to see Wedick and Brennan share their interesting personal stories with the school.
"They worked really interesting cases, Mr. Wedick in particular. He is local here in Sacramento," Noble said. "He did several big white-collar criminal cases including 'shrimpscam' which was a political corruption scandal at the California State Capitol. He was also involved in 'Abscam' which was the big political scandal that came up out of Washington D.C. It was prior to 'Shrimpscam.' They made a movie out of that called, 'American Hustle.' "
According to Noble the investigation, known as "Operation Fountain Pen," was originally supposed to be a one-day undercover operation to recover a couple of stolen bonds from Kitzer. Today, it is one of the most revered and storied missions in FBI history.
Howard wrote via email that the investigation came to be referred to as "Major Case No. 1" within the FBI and has become an inflection point for the agency in terms of the ways it conducts business. It has led to the bureau being more willing to take on wire-wearing undercover missions and white-collar crimes.
"This is all I've ever wanted to do, is find and tell stories that are exciting and have interesting characters," Howard said in an email. "I love the research, the excavation of the story and the reconstructing of things that happened that would be forgotten if I didn't bring them to life."
Meghan McGuire, Sac State's Alpha Sigma president said that she is proud that her organization is co-sponsoring the event and excited for the opportunities it has to offer.
"We can just ask questions," McGuire said. "That is what this whole event is for, being able to ask what it is like to be an FBI agent. We don't always have the access and to get access, it is very nice for them to do that."
McGuire said that the event gives the organization a platform to really showcase what Alpha Phi Sigma is about.
"We are inviting local agencies so it is also a way for students to dress nice and to be able to talk to future bosses, future mentors," McGuire said.
Howard wrote that he is delighted to be joining the campus and to be able to see both Wedick and Brennan again.
"This is the first time in the 18 months that the book has come out that all three of us had a chance to talk about the book on the same stage," Howard wrote via email. "I've done events with two agents individually, but not together like this."
The event is free and tickets are not required, but seating is limited.
According to The Hollywood Reporter, actor Robert Downey Jr. has bought the film rights from Howard to produce and star in a film adaptation of 'Chasing Phil.' The film is currently in pre-production.