Sac State alumnus, rapper Consci8us nominated for 2019 SN&R SAMMIES
Awards given annually to local artists and performers – voting closes tomorrow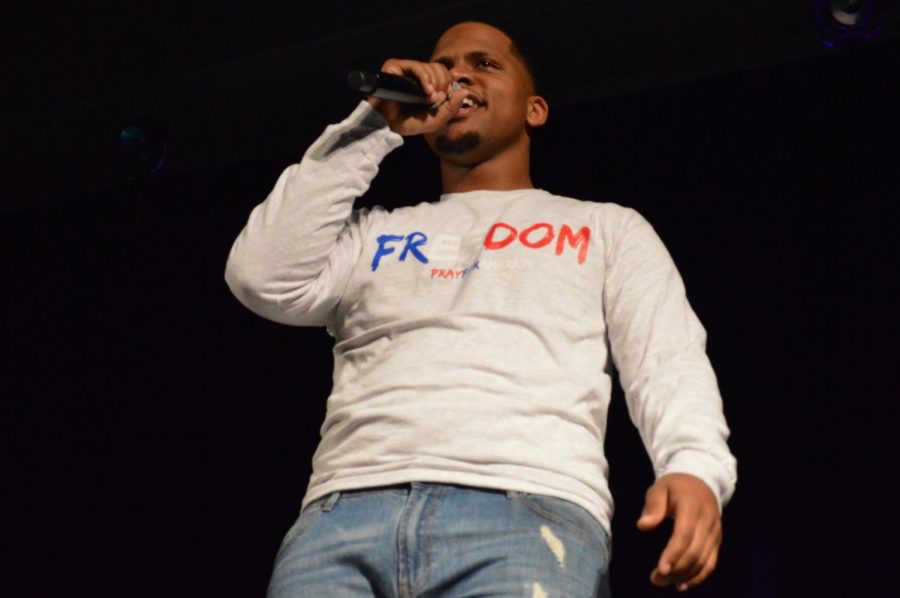 Voting for the 27th year of Sacramento News & Review's SAMMIES awards closes tomorrow, with local artists and performers on the ballot, including Sacramento State student rapper Consci8us.
The SAMMIES, or the Sacramento Music Awards, were started by SN&R to give recognition to talented musicians who are based in Sacramento.
SN&R asks readers and local music experts to nominate their favorite local performers and musicians who they feel should be recognized, according to their website. They receive thousands of votes and valuable insight as to what is occurring in Sacramento's music scene.
Each nominee is selected through a combination of "recommendations by promoters, venue owners and experts in the music community; popular vote among readers; and from our editorial staff," SN&R reported in January.
More than 250 artists across 29 ballots are included in the nomination process. Bands, songwriters, emcees, DJs and other groups will be recognized, but there can only be one winner for each category.
Sacramento encompasses almost every music genre, with categories including folk, country, hip-hop and metal. One honorable mention is Sac State alumnus and hip-hop artist Consci8us.  
RELATED: Student rap artist Consci8us aims to promote change
Other notable Sacramento artists nominated for "Artist of the Year" include the band Hobo Johnson & The LoveMakers, Dance Gavin Dance and The PhilHarmonik.
RELATED: Meet the self-described 'good kids' behind Hobo Johnson
James Whitcomb Jr., a third year Sac State student and child development major, said he was not aware of the awards until he spoke to Consci8us.
"I heard about the SAMMIES through Consci8us when he asked me to vote for him," Whitcomb said. "Other than that, I haven't heard about them."
Voting opened for the SAMMIES on Jan. 10 and ends tomorrow. Sacramentans can go vote for any of their favorite local artists on the SN&R website.
The awards will be announced in SN&R's music issue set to be published on March 28.